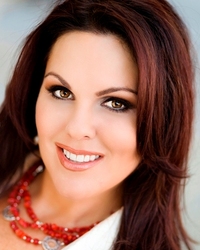 Denae Barowsky

Boise, Idaho
Life Coach, Business Coach, Performance Coach
BA, MA
We are built for GREATNESS! I coach those who seek confidence, clarity, and who want to improve their overall life! I will help you get to where you want to be.
About Me
I believe we are here to do GREAT things. I believe greatness is within us. Do great things and live your best life, my purpose is to guide your journey. We are given gifts & talents to be used, leveraged and shared. I offer an exclusive framework for you to commit to this process.
I have successfully worked with many individuas to achieve their goals and live the life of their dreams.

Clinically, I am trained at a masters level in psychology, and I hold a state license. I have a clinical private practice and own a business. I serve to inspire people to create their dream life.

Take action to live your best life.

My Best,
Denae Barowsky, M.A.
"Never mistake activity for achievement." – John Wooden
Reviews
Denae doesn't have any reviews yet.