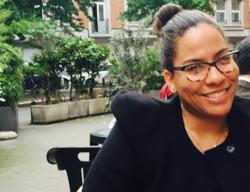 Denis Nolasco

New York, New York
Career Coach, Leadership Coach, Business Coach
Juris Doctorate
Are you feeling overwhelmed and unsure about how to find the right career? Or are you in a dreamy position, but still feeling unfulfilled as if there's something missing? I get it!
About Me
My name is Denis Nolasco and I want to be your coach. I am an attorney, digital rights expert, and language enthusiast by day, however, throughout my ten years of professional experience I have gained invaluable insight navigating through various fields and career paths and have developed a passion for helping others transition to the career of their dreams. My career experience includes working within a variety of fields and pivoting from the non-profit space to working within startups and corporate America. Through these experiences, I navigated different cultures and realigned my communication and work style. I want to help you make the career transition of your dreams and help you navigate your professional experience.
I am a specialist in:
Interview and resume prep
Dispute resolution
Career planning
Utilizing my over 10 years of professional experience and professional network, I look forward to using these experiences to help you achieve the career of your dreams.
Reviews
From our first session we connected and she was informative and helpful in regards to helping me seek employment in the right field. She is professional but also genuine which made it easy to talk to her and relay my troubles. I would definitely recommend her services to those that feel stuck/lost in their career choice or seeking change because Denis wants what's best for you. She puts her clients first and has no problem adjusting her schedule to meet your needs. Above all else, Denis cares about you as an individual as well as a client and when you win, she wins.

Aaron