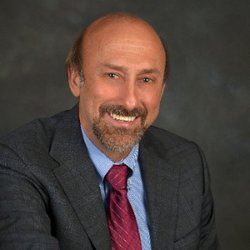 Dennis Blasius

Delafield, Wisconsin
Executive Coach, Career Coach, Retirement Coach
MS, Managerial Communication
Are you an executive, first-line supervisor or staff employee who is feeling stuck? Lost your motivation, drive or direction? Tried seminars, chats with friends? I will coach your new beginning!
About Me
Hello, I'm Dennis! I became involved in the coaching profession as a natural extension of the mentoring that I have done throughout my career. As a senior leader, I frequently found myself mentoring… and I loved it! I enjoyed creating a vision for my divisions, doing long-range strategic planning, systems problem solving and looking ahead-- and my teams were often very successful. However, along the way I came to realize that what I really enjoy is motivating and inspiring people on a one-on-one basis.
I absolutely believe in the coaching tenant that we as individuals are inherently capable, competent and creative. The path to personal success and emotional fulfillment isn't always easy or obvious, and that is where having a personal coach can be invaluable. Honesty, respect for others, courage, diligence, reliability, fairness… all of these are important to me and each is valuable in coaching. I'm sure we share many of these values! I will help you gain fresh perspective and work collaboratively with you to transformatively improve your satisfaction with your career and life.
I have worked as an executive and workplace coach for the past several years, first as an internal coach for the federal government and now in private practice. I have many years of senior leadership experience as an executive with the U.S. federal government. I hold a master's degree in managerial communication; my undergrad degree is in criminal justice.
I attended the University of Wisconsin- Madison's Professional Life Coaching Certificate program and am certified by the International Coach Foundation. Besides coaching, I am a development consultant and coordinator of product safety management courses at St. Louis University.
I really do believe that we can change the world one conversation at a time. Let's get started with achieving your goals!
Reviews
3 reviews (5.0)
"I wanted to take a moment to say hello and thank you. As you know, as a part of my daily routine for self-centering and positive reinforcement, I reflect on the things that have made me a better person, employee and family man. You have made a difference in my life. I am truly fortunate that you are not only my Mentor, but also MY FRIEND! Thank you once again for being my Mentor and giving me so many useful tools that I still use daily. If a man's life is measured by those who you have motivated and touched in a measured way, rest assured you have one feather in you cap."

Izzy, On-site Tech, Chicago, IL
"Dennis helps me discuss and prioritize my current goals and challenges. After talking with him, I'm left with a clearer path forward because I know we've done our best to cover various pros and cons and we've defined some concrete next steps. I'd recommend coaching to others who are interested in having a sounding board willing to ask insightful questions."

Vanessa, Program Manager, Madison, WI
"I highly recommend taking advantage of the coaching opportunity that Dennis provides. He helps you realize your potential and also helps you figure out the best route towards achieving your goals. My sessions with Dennis resulted in an increase in motivation, self-esteem, and direction with respect to my career. I think Dennis's greatest strength as a coach is that he stresses action and that he makes sure that his peers follow through with their proposed actions."

Jean, IT Director, Washington D.C.