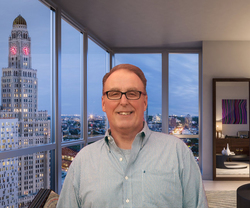 Dennis Steeger

Plano, Texas
Leadership Coach, Life Coach, Relationship Coach
Certified John Maxwell Team Coach, Trainer
I coach people to lead more fulfilled lives. Whether it's relational, career issues, or personal challenges, I help my clients get clarity about what they really want, and how they might get it.
About Me
Early in my career, I was merley riding on the waves. I was succesful, but always felt...emptyish. I wasn't as satisfied as I felt I should be. My work was exciting and meaningful, but still something was missing.
During this time I realized there was a low-level of frustration that was present in every area of my life. I had an unsatisfying, unfulfilling, dispassionate life. It had to change.
It was then, that I meant someone who walked along side of me and helped me discover what was missing. I didn't have a clear vision for my life!
Then it changed. As a matter of fact, EVERYTHING changed.
My whole career has been in the coaching and training business, I just didn't realize it because it wasn't my job title nor was it in my job description.
Most of my adult life has been marked by a desire to help people lift their own personal lids that are preventing them from living the life they dream of. I had learned to get out of my own way.
I was 30 years old when the light turned on and I figured out why I was here on this planet. It was simply, the greatest day of my life. I want you to have that day also!
Reviews
Dennis helped me immensely in developing my leadership presence and communication skills. I have seen my ability to connect with key influencers grow as well as communicating in a more powerful and effective manner.

Customer Business Executive, Amdocs