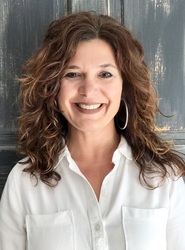 Denuelle Meyer

East Amherst, New York
Life Coach, Career Coach
BA, MS, BCC: Board Certified Coach, MS: Mental Health Counseling, BA: Pyschology
I am a Truth Excavator! I help women gain perspective on their lives in order to write a new life story. I guide them to a place of creative life balance, empowerment & deeper personal connection.
About Me
Are you a successful woman who has a good life, a good career, but are:
*Feeling unfulfilled?
*Feeling unhappy & unhealthy?
*Unsure if your career is still the one for you?
*Thinking there is something missing? or
*Feeling stuck, stagnant, tired, disconnected & stressed?
I have discovered:
There are 3 universal pieces that connect all women & often times can leave us feeling stuck, overwhelmed, & wishing for more:
◦Own Your Own Life! ~ If I asked you "Do you own your own life?", what would you say? So often we women give away our power to others: husband, boss, friends, children, motherhood. When you do, you sacrifice the ultimate opportunity to be your very best self. You must never forget to keep yourself and what you truly desire from life front and center.
◦Stop Caring So Much What Others Think! ~ I will help you get in tune with what is truly best for you and teach you how to not give a rat's ass what others say or do in their lives. Power comes from claiming what is best for you as an amazing, one-of-a-kind woman. I will empower you to step up, stand tall and own your life by not caring what others think
.
◦Rock Your Boat! ~ I will haul you happily out of the boring, mundane, same-old-same-old, by giving you powerful tools and tips to overcome your fears. Then you can rock your damn boat and make some waves! Life is not a spectator sport and I will help you dive into the game.
With a Masters in Mental Health Counseling and Certification as a Stress Management, Mindfulness, and Life Coach, I am well versed with helping you identify the things that are causing you to suffer and feel stressed. With an extensive collection of information, years of schooling, and personal experience (I'm a mom of 4, as well) I have an arsenal of tools, tips, and tricks to help you overcome these obstacles and de-stress. Together, we will customize a Program that is right for you.
I want to help you feel more joy, excitement, and fulfillment!
Reviews
12 reviews (5.0)
"Like many working moms, I was feeling completely overwhelmed with my life. I'd had enough of feeling so out of control and after reading about life-coaching, decided this was the right step for me. After a brief internet search, I found Denuelle. I called to interview her and we hit it off right away. Denuelle has helped me in so many areas of my life, from my job to my marriage to my religious beliefs. She is kind and compassionate but not afraid to tell it like it is. She draws from her many years of experience helping others, as well as her own life experience. I have been more than lucky to find her. I would highly recommend Denuelle to anyone who wants to jumpstart his or her life."

Andrea, Pediatrician, Phoenix AZ
After retiring from a profession of 23 years, I needed help to figure out how I wanted to lead the next chapter in my life, and admitting this to myself was tough. I thought I should be smart enough to figure these things out! Twenty minutes into our first session, I realized that being coached by Denuelle Meyer was not the same as receiving advice from a sister or best friend. Denuelle guided me through a revealing search that was often times difficult, yet always inspiring. The result, the ability to create a plan for my life, with both large and small steps, culminating in the mission statement of my life. Coaching over the phone with Denuelle was a very efficient method, and I highly recommend her services to anyone considering either a life change or a life tune up. I continue to refer to my notebook to reignite the key points of our sessions, and choose to make life decisions in line with my mission. I will always be thankful for the contribution she has made to my life... but I can't promise never to need her again. • • •

Kirstin Lincoln, New York
"I was not in a good place. My work left me so tired, so depleted each day. I had come to believe drastic changes had to take place, especially regarding my career. I was ready to just walk away from it all. But then I discovered Life Coach Denuelle Meyer and over our three months together my world gradually changed for the better. Denuelle got me centered again, helping me regain perspective. She reminded me I cannot force things to happen. I had to learn to 'ride the wave' and trust where I would land. My world opened up career-wise once Denuelle helped me to "let go," trust the journey, and focus on what I could control. The next thing I know I am being offered a new job. It was an amazing opportunity being given to me and I had the courage to accept it. Why? Because of Denuelle's coaching. I was in a better place and I was able to take the leap because I knew it was the right move for me to make at this time in my life. I never envisioned my career taking this path, but it has been an amazing experience thus far and I could not have done it without her. What an extraordinary journey with Denuelle! It's difficult to describe – you just have experience it with her! She's an amazing woman and Life Coach!"

Theresa, Director of Athletics, NY
Working with Denuelle has made a lasting impact on how I view myself. The work that both of us, as a team, did was based on how I can make myself work the best for me. Denuelle encouraged me to view myself from an outside place as well as to learn to really dig deeper. These two perspectives uncovered very profound answers. Most of the obstacles that were in my way were there because I placed them there. Realizing that I had the power to place these obstacles in a way that prohibited me from accomplishing a goal, then I had the power to remove these obstacles; which put the control back in my hands to move forward with success. The journey that Denuelle and I took together was never frightening or filled with anxiety. I looked forward to our sessions and the successes I accomplished were celebrated by not only me but Denuelle as well. Her methods and enthusiasm for her work and the clients is genuine and heart felt. Everyday as I have successes in my life, I know that Denuelle has been a large part in creating the 'wins' in my life!

Laureen Monkelbaan, NY
If I were looking for a life coach who was warm, insightful and gently supportive, Denuelle Meyer is the first person who would come to mind. Denuelle creates a safe space where you can discover the life you want and then guides you to achieve it. From her own life experiences, she really understands what her clients need. As the person who trained her to be a coach, I can recommend Denuelle without reservation!

Sharon Good, CC President, Good Life Coaching Senior Instructor, The Life Purpose Institute, NY, NY
"In June 2009, I attended one of Denuelle's all day retreats in Pendleton. As a working mother of 2 young children this is exactly what I needed. She is the type of person you want to surround yourself with. Her welcoming personality made everyone feel comfortable. We were able to open up, share and learn from others in our group because she is such a great leader. I enjoyed this AWESOME day being inspired, rejuvenated and meeting some new people who were also looking for ways as Oprah says to "live our best life." In the Fall of 2010, I attended Work. Life. Me. day retreat with Denuelle. She always goes above & beyond when providing her retreats with the up most hospitality During this one, Denuelle presented us with an opportunity to be a part of monthly group coaching for six months, along with an individual session half way through the month. From these past experiences I knew I wanted to work with Denuelle and jumped on board immediately! Our first group call was a place where we connected and shared some amazing energy. Working in a group setting is very comforting because you hear that others are struggling with similar issues. Denuelle is very professional with all aspects of the group call and keeps everyone focused in a positive timely manner. As I write this in June 2011, I can say I did achieve my pyramid up until June's goals. Denuelle challenged us, cheered for us, and most importantly helped us become accountable. I have made BIG changes in the past three years and I am proud to say I could have not done a lot of this without the help of a life coach. Coaching has motivated me to TAKE ACTION and see that there really are ENDLESS POSSIBILITIES in every situation

Amanda M, Physical Educator & Owner of Move Your Body Everyday, Inc, Lewiston, NY
Within my first conversation with Denuelle, I felt very relaxed and excited about my journey ahead. Denuelle provided the tools and support I needed to make sound decisions that I was 100% comfortable with. My primary focus was career exploration, but I came away from the experience with much, much more. Denuelle challenged me, listened to my every thought and was able to keep me motivated throughout the process. I not only feel confident that I made the correct career decision, but I feel empowered for future decisions. Denuelle has a true gift. My coaching experience was one that I will forever treasure

Andrea Matusiak, NY
When I started working with Denuelle, I was trying to pick up the pieces of my life after an ATV accident several years prior. Before my accident, I was very self confident, independent, and trucked on with life with ideas of what to do next, where to travel, etc. After a long, what seemed forever time to get myself physically working; my emotional side needed some help. I felt invisible. I was depressed, lonely, and unfulfilled. Of course I denied that I needed help, but took that first step and called Denuelle. Our first conversation was very warm, and Denuelle listened and did not judge. Denuelle's attitude is so enthusiastic and positive, and she has this amazing ability to read between the lines, even when you don't say a word. Some specific goals I achieved in my coaching with Denuelle: to put myself on the list! We as women really forget to do this. To be true to myself. Move beyond the past and to "Frame it" and move on. To live in the present day, and to BE where I am. I once again am self confident, and I have the tools to dig in and figure out what is serving me well. Denuelle, you have a great gift, and talent, and I am so grateful you do what you do. You are an amazing woman and life coach. Thank you.

Linda G., Chandler, AZ
"A year or two ago, I felt lost. I was overwhelmed. I felt unfulfilled. I went weeks at a time on auto-pilot. Everything seemed like a task but nothing seemed to get done. I'd struggled through a bout of postpartum depression after having my second daughter. Once things evened out there and she started sleeping more consistently, the economy dipped – throwing our business (that my husband and I share) onto a seemingly never-ending roller-coaster. Even though there were a lot of external factors at work which were keeping me on a massive stress treadmill, I knew something wasn't right internally – and I started listening. Listening to the quiet voice inside – intuition – when it prompted me to go in a certain direction. When I felt drawn to a person or book or website. I started listening, and I started doing. One thing that really proved pivotal was meeting my life coach. When I started coaching with her, I realized how taking a long hard look at myself could help – and how dramatically out of balance my life was. Little by little she helped me come to the realization of what I needed, what was missing, and gave me the inspiration to move forward. Denuelle works with clients located anywhere in the country via coaching calls. You might think that not being face-to-face would detract from the experience, it really doesn't. She has a gift of being able to sense your needs even in the silent pauses. And she works with you to develop actionable plans – not just talking with no follow up. Sometimes it's hard. And sometimes things emerge that we'd rather not deal with head on. But she's there to help, to coach you through it. A champion in your corner even if you feel like you have no one else to rely on. For women who spend their lives giving, giving, giving, it's a breath of fresh air to have someone reminding you that you need to PUT YOURSELF ON THE LIST. And that if you are depleted, and don't prioritize recharging yourself, in your soul, you will never have enough to go around.

Kim R, Executive Director, Youngstown, NY
"I had been thinking about working with a life coach for a few years. I had no idea what to expect. Denuelle explained how life coaching works. The exercises and homework that she provided confirmed what was really important to me and helped to set realistic expectations for myself. As a female with multiple roles (mom, wife, working professional, woman, etc., etc.) she helped me redefine my expectations of "superwoman" and taught me how to slow down long enough to take a few minutes daily for myself, acknowledge my gifts and to celebrate victories – even the small ones. In order to succeed with a life coach, you have to make a commitment to yourself to help yourself – something most of us put off for others. Regularly scheduled meetings with Denuelle kept me on track and accountable to myself. I highly recommend using a life coach, and specifically, using Denuelle's services. Her experience, enthusiasm, and persistence continued to motivate me throughout the program. It's been 4 months since my last coaching session and I still apply the tools that I learned. Has my life completely changed? No, but I feel a lot more in control – a truly wonderful feeling!"

Lissa, Marketing Program Manager, East Amherst, NY
"Denuelle's coaching has empowered and encouraged me to be fearless as I prepare to write the next chapter of my life. She has a warm spirit, enthusiastic, positive attitude and an uncanny ability to "read between the lines," that is, to hear and decipher what I'm not saying as loudly and clearly as what I am. Because of these and other unique qualities, along with her professional experience, Denuelle's coaching has become an invaluable part of my journey to heightened personal and professional fulfillment and success."

Fay, Executive Assistant, Amherst NY
"I came to career coaching after a short hospital stay, precipitated by worry and depression, because I was not happy in my present teaching position. Although I had already made the decision to retire, I wasn't sure it was the right decision, and I didn't know how to transition into other, more fulfilling work. Finances were of major concern as I was retiring early. The biggest challenge for me was learning from the past and letting go, focusing clearly on established priorities, and planning for the future. I found that I needed both life and career coaching which my coach easily provided. Coaching has helped me confront my fear of change, the future, and myself. I learned to identify my accomplishments, interests and skills, to value them, and most importantly, to accept and love me. Coaching empowered me to change my life and feel good about it. Presently, I am writing, researching, and making visual art, three areas I love. Why did coaching work? I felt all alone and a failure. First, I needed someone to be there for me, and to listen and not judge. Even though I didn't know all that I needed, I did know that to bond and maintain a flow, frequent contact with my coach was a must. Denuelle and I met weekly for several months. I couldn't do what was needed without support and direction. Breaking habits of the past, and forming an action plan of short and long term goals has enabled me to move forward with my life. I am in the driver's seat now."

Dr. Phyllis Thompson, Professor & Artist, Buffalo NY