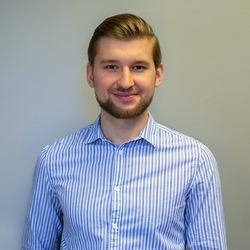 Dennis Guyvan

Chicago, Illinois
Performance Coach, Life Coach
BS, Certified Professional Co-Active Coach
I help unfulfilled young men break through procrastination, increase confidence, and get unstuck to achieve a productive, meaningful, and fulfilling life.
About Me
What type of challenge are you facing right now?

1) Do you have a direction, a goal, or a dream but find it difficult to start taking action?

For many of my clients, these might be some of the reasons:
-Your dream looks too big
-It feels scary to start
-You feel like you are not competent enough
-Doubting your dream because others disapprove or discourage you

2) Do not have direction, and you feel lost and stuck?

-You doubt that the current life goals really resonate with you
-You are feeling lost and overwhelmed, not knowing how you want your life to look and what is actually important for you here
-You feel that your problems will not go away
-You even think that you are not that strong, smart, or loving enough to create the life you want

I am not a stranger to those challenges. For a long time, I considered myself a pretty productive person, not wanting to realize or admit that I was procrastinating a lot in between the productive sprints, while my goal was to run a marathon. On top of that, I was deeply unfulfilled.

I didn't know what was really important to ME and WHY I did what I did.
What I now know is that you didn't choose to be unhappy. A lot of this is just an echo of your environment, one that you couldn't choose at that time. BUT you can choose a different path now and take control of your life.

I can help you to:
-Determine your core values; recognize and understand the things that are truly important for you
-Create clarity on where you want to be three years from now
-Build a robust action plan to get you there
-Create awareness around your strong points and recognition of your victories
-Create an understanding of your blind spots and limiting beliefs and find ways to work through them
Cross the river of change, get where you want to be; start your business, change your career, move to a different city, build meaningful relationships, and raise the level of joy, fulfillment, and meaning in life. SCHEDULE YOUR FREE CONSULT NOW!
Reviews
3 reviews (4.67)
Before coming a client I was stuck felt unmotivated to succeed in goals in life . I was introduced to Dennis via a family member and he was a great life coach . Helped me with tools on how to better myself and build confidence to achieve goals and be successful. If you need a little , medium or big push I highly recommend him

kyle fuller
I've deeply enjoyed working with Dennis. He has a gift for helping me see situations in my life from alternative perspectives and in untangling thoughts and goals in various parts of my life. I'm very grateful to have Dennis in my corner!

Alex Bussan
I did know what to expect from coaching since I was new to it. Dennis walked me through the process and gave me a perfect understanding of what it is and what to expect. Coaching with Dennis helped me to dig deep down in me and reveal who I truly am and what I want. I'm beyond happy as I was able to find answers to my questions and concerns. I'm so thankful to Dennis for guiding me through this journey. He helped me to believe in myself and trust my inner intuition. Dennis is very knowledgeable, smart and compassionate life coach! I'm beyond happy I found him!

Katrina Chin