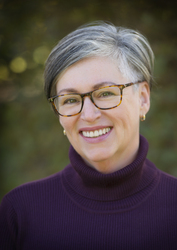 Dian Shannon

Cambridge, Ontario
Life Coach, Leadership Coach, Family Coach
Certified Master Life Coach; Certified Addictions Counsellor; Certified Facilitator Franklin Covey "Four Disciplines of Goal Execution".
I coach individuals who have personal or professional challenges and goals related to life transitions, mental health, wellness, coping with elder care, supporting a student or leading teams.
Details

Cambridge, Ontario Cambridge ON
226.341.2251
Send Message
Visit Website
Hourly Rate: $125 to $250 Canadian Dollars
Gender: Female
About Me
Right now, you need and want transformation (and balance!) in your life. Whether it's coping with mental health challenges, building confidence or self esteem, developing positive habits or becoming the leader you want to be, it's time to launch, grow and achieve!
As a goal execution specialist, I have the tools & knowledge to help you to identify your most important goal, then develop an action plan to start moving towards that goal with a laser like focus. You will become empowered and stay on track with weekly coaching sessions. We will work together to get you moving forward again if you falter, using a process that is extremely effective. Accountability is essential to your success.
Your personal goals may include managing elder care transition issues, improving personal wellness, coping with stress, improving relationships, or becoming a successful student. Perhaps you are living with fear or grieving related to change or challenges, and this is stopping you from living a content and happy life. Or, you may be transitioning from a relationship, job, or health event. I can help you to develop and maintain focus through a process that will help you to move forward.
As a highly successful and experienced leader, I can help you to learn and develop critically important skills and techniques to transform your staff team and increase engagement.
I have a deep and compassionate understanding of mental health issues including depression and anxiety. I can support the student who is trying to cope with the demands of achieving while adjusting to life at university or college. And, I have worked with many women & families as a Certified Addictions Counsellor.
As a Certified Master Coach Practitioner, a Certified Facilitator in Franklin Covey's "Four Disciplines of (Goal) Execution", & an an extensive history of working with elders, families & teams, I will guide you towards success.
You are motivated to launch. I'm here for you on your journey.
Reviews
10 reviews (6 verified) (5.0)
Geneviève
Geneviève
BG
First meeting went very well!

BG
My experience was only positive. Dian was motivating and encouraging and gave lots of tools to help me. I would recommend Dian to anyone who is struggling and needing help to reach their goals. She is very professional and has lots of experience. I always looked forward to our time together and I will miss seeing her very much.

Angela Osmond
I got a great feeling just by talking to her on the phone. Meeting her in person.... Amazing!!!!!! We have a great connection. She is so encouraging, very knowledgeable and professional.There are certainly no dislikes.

Angela Osmond
Very knowledgeable and versatile. The help she gave me with planning techniques and idea generation is invaluable.

Francesco
Dian was exactly what I needed. I knew exactly what I was trying to achieve, but had so many ideas of how to do it that I ended up doing very little. Dian was able to help me clear the chaos, get focused and take action each week that would help me get closer to what it wanted. With Dian's help, I was able to understand how I create impact and get back into 'service' to help impact anyone I came into contact with, which was very rewarding. I'd recommend Dian to anyone who needs help to get focused on ONE thing and formulate a plan for prioritise taking action on that, over everything else. Thanks Dian!

Anthea Armar
Dian was excellent. If you're looking to delve deep into yourself and find strategies to be resilient, Dian is just that. She listens to the whole story, is empathetic, and understands people and relationships. A real coach's coach.

Avi
Dian was instrumental in helping me understand my son's addiction and mental health issues and help me set realistic boundaries in dealing with his issues. I was able to compile a "toolbox" of sorts that I continue to draw on. Those closest to me have noticed a significant positive change in my stress levels and coping ability. I have tried many different counsellors through the years but this was definitely the most effective.

Terry, Calgary AB