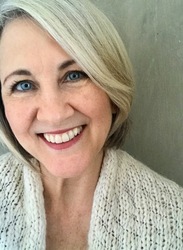 Diane Jolicoeur

Kelowna, British Columbia
Life Coach, Career Coach
Certified Personal Professional Development Coach; Certified Emotional Intelligence Coach; Certified EFT Practitioner; Mental Health First Aid;
I coach individuals who are seeking change in their personal and/or professional life to gaining clarity, skills, and confidence to overcome the challenges on the path to achieving their goal.
About Me
I am the owner, coach, consultant of Heart & Harmony Coaching and Consulting (heartandharmony.ca). I specialize in working with women who are struggling to identify where they may be feeling stuck personally or professionally, and who want to gain clarity and confidence in order to make brave choices towards living an authentic, fulfilling life.
I approach coaching from an intuitive and compassionate perspective. A broad and reflective life experience enables me to understand the joy, freedom, and empowerment we experience when we overcome obstacles to find a genuine connection between who we are and what we do. And this applies to any area in our life… be it personal growth, career transition or, our relationship with those around us.
I welcome the opportunity to work with you and support you on this path towards authentic, achievable, and lasting change.
My qualifications and experience include:
Certified Personal, Professional Development Coach - Certified Coaches Alliance
Certified Emotional Intelligence Coach - Certified Coaches Alliance
President-Elect, International Coach Federation (ICF) - BC Interior (Canada)
Certified EFT (Emotional Freedom Technique)/Tapping Practitioner
Mental Health First Aid - Mental Health Commission of Canada
Business Development Certificate Program
Human Resources Professional - Employee Relations and Recruitment
Reviews
6 reviews (4 verified) (5.0)
I found Diane to be professional, a good listener, easy to talk with and I felt comfortable with her right away when we spoke on the phone. I think if my priorities did not change we would have been a good fit.

Vina Norris
I found Diane to be excellent. She was probing yet compassionate. She helped guide me to discover my own truths and develop life goals in alignment with my heart.

Pamela Doherty
Diane was able to understand and discifer my stories/experiences to I value and enjoy. She is knowledgeable and gives great insight on where she thought I needed advice or direction. I felt comfortable with her to open up the tougher topics. We had lots to explore and talk about that we could have talked alot longer. But we were at our time limit. I would highly recommend Diane Jolicoeur to others.

Kellie
My first 30min complimentary interview with Diane went very well. She asked the right questions to dive deeper into figuring out who I am and I value most. Also, if she wanted more clarification on something I said or something I wrote in my brief description from Noon I, she asked. I look forward to continue working with Diane!

Kellie
Diane has been instrumental in helping me navigate the pressures involved with an early stage start up. She has helped me to find clarity in my goals and to balance work/life commitments. She has also been integral in helping me to get unstuck when the path forward was unclear. I would highly recommend working with Diane.

Danielle Levine, Social Entrepreneur, Vancouver, BC Canada
Diane is a fantastic, intuitive coach. In our sessions, she has asked questions that challenge me to consider where I may be sabotaging my own progress, failing to honor my own needs, or forgetting to celebrate my successes. I love working with her and recommend her to others who are considering hiring a coach! Juli Geske-Peer, President, Peer Performance Solutions

Juli Geske-Peer, President, Peer Performance Solutions, Minneapolis/St. Paul, Minnesota