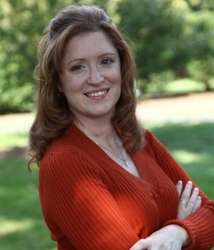 Diane Thibodeau

Manchester, New Hampshire
Life Coach, Career Coach, Performance Coach
CPCC
Ready to take your future into your own hands and stop talking about why you can't be happy or do what you want with your life? Work with me to develop your own approach to success and happiness.
Details

Manchester, New Hampshire 03101
603-218-3790
Send Message
Visit Website
Hourly Rate: $100 to $150 US Dollars
Gender: Female
About Me
You've read plenty of books, listened to plenty of experts, tried plenty of self-improvement or self-empowerment approaches designed by leaders in their fields – and yet here you are. You've finally come to the conclusion that finding the right "solution" or gaining more knowledge about…*fill in the blank*…isn't going to help you move forward in the way you really want.
Congratulations! You're done searching for a solution outside of yourself. Now it's time to develop your OWN solution. If this idea resonates with you – I'm the coach you want.
Yes, I was trained through the most prestigious coach training organization in the world and yes, I have about a 90% conversion rate for ever sample session I have (meaning 9 out of 10 clients I have a sample session with hire me). But what is really important is what my clients experience – complete transformation in their understanding of who they are and what they're capable of.
The truth is I don't have a specific approach. I customize everything based on each of my client's goals, strengths, and areas of challenge. I do use the Co-Active Model taught by The Coaches Training Institute where I received my training because I believe it is the best. It functions from the core believe that coach and client are equals in the coach/client relationship. I'm not an expert and you're not coming from a place of needing information and advice in order to grow. We each bring our strengths and start from the reality of where you – and build our way to where you want to be. After the completion of your first intake session, we don't discuss solutions and create "success plans". Instead, at every session we unearth what is in your way right now – strip it of power – then you move forward with a new perspective on your abilities and possibilities. At the next session we repeat that process. It doesn't take long, with that formula, to realize why you haven't been able to make the changes you've wanted.
Ready to get to work?
Reviews
5 reviews (5.0)
"One of my greatest accomplishments so far through my work with Diane is feeling like a whole person who doesn't need anyone else's guidance or validation to be content and fulfilled."

-Kiersten, Utah
"Before working with Diane I was a wreck. I was overworked, overtired, under-appreciated and wholly unhealthy. I was so busy looking after the needs and welfare of others, I failed to properly care for myself. Diane was the first person to teach me that I had to respect my needs and my passions in order to be the healthiest, happiest person I could be. In a nutshell, she helped me to redefine my relationship with myself, which gave me the courage to make dramatic changes in my life."

Shane, Manchester NH
"Diane has a special ability that lets her sense the inner conflicts and dynamics of her clients in a way that helps them express – often for the first time – their most inner needs and desires. Her coaching skills then help them integrate these fundamentals with other needs, allowing life choices to be confidently made."

Jim, Retired Engineer, New Boston NH
"Diane's talent doesn't lie only in helping me to figure out my goals and gently guiding me in the right direction, step by step she makes me believe I can actually reach those goals. She gives me hope, then proves to me through my own experiences that hope can become reality. For a person like me, who wasn't born with a lot of self confidence, this is huge."

Susan, Marketing Manager, Manchester NH
"After coaching with Diane, I learned to love and appreciate myself again. For so many years, I found myself stuck in the destructive patterns and thinking shaped by the limitations I told myself. Diane has a rare ability to immediately see people for who they truly are and her coaching cut right to the heart of what was holding me back, allowing me to acknowledge and honor my greatest gifts."

David, VP Sales, Chicago IL