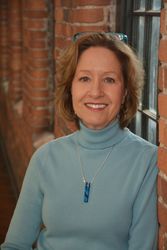 Diane Watson

Nashville, Tennessee
Executive Coach, Leadership Coach, Career Coach
BS, MS, EMCC Global Individual Team Coach Accreditation and designation as an EMCC Global Accredited Team Coach
I coach high achieving executives and potential leaders to meet 21st Century demands. I also partner with senior executives to debunk the myth of retirement and continue to bring their passion and en
About Me
Helping high achieving executives shift their perspectives and unlock transformation at any stage!
I am an Executive Coach who specializes in working with high achieving executives and high potential leaders to shift their approach to meet 21st Century demands. I partner with senior executives to debunk the myth of retirement and help them continue to bring their passion and envision a new, balanced career.
My clients realize that business success today calls for innovative leadership. They want to create their competitive edge with a trusted partner. These leaders are stepping up to new positions, facing challenging goals, building their confidence, and creating excellence across a growing work portfolio. They are leading multi-generational teams with different communications styles and expectations. Through an approach that builds on their strengths, I serve as the key to help them unlock their transformational process. They develop the ability to take charge confidently, make key decisions with clarity, develop resiliency, and communicate more effectively, so that they get results they never got before.
I have a passion for working with executives facing the typical retirement age with the realization that they have more to offer. They want to continue meaningful work in a new way. These executives want to continue to contribute, create, mentor, and explore new opportunities using their deep experience.
I received my training at the Hudson Institute of Coaching and have coached for 8 plus years. I am certified in TOPS facilitation methods, the Global Team Coaching Institute, and the Hogan, Voices 360 and Leadership Architect assessments.
My expertise draws on 40 plus years of achievement in corporate, government, higher education, and not-for-profit sectors.
I was the 2016 President for the International Coach Federation Tennessee, and trained future coaches in the Performance Coaching Program at Lipscomb University.
Reviews
Working with Diane Watson this year supported my personal and career growth amidst the 2020 chaos. In a year where nothing was stable, I had a commitment to spend time on my present and my future which was priceless. Due to my willingness to open up, we were able to delve deep into the why behind some of my traits, which enabled me to work on solutions for those traits, both positive and negative.

Lisa Kimbrough