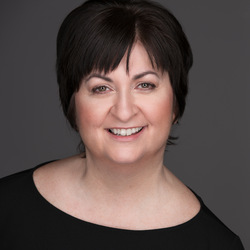 Diane Weller

Beavertown, Pennsylvania
Career Coach, Life Coach, Performance Coach
BS, ASBD, Conversational Intelligence Core Skills Coach, Competent Toastmaster
Feeling stuck or considering a career change? Want to create a career & lifestyle aligned with who you are and what you want? I help my clients discover career satisfaction to live a life well lived!
Details

Beavertown, Pennsylvania 17813

570-765-2344

Send Message
Visit Website
Gender: Female
Training: Coach U
About Me
My work is centered around improving peoples' lives and company bottom lines. I do this by increasing awareness of Employee-Job and Employer-Employee misalignment, and guiding individuals to strengths-based roles and perfected career stories that transform them from striving to thriving.
Notable Wins:
 50 to Follow Women-Owned Businesses 2022
 Nationally recognized speaker on 'Solving Your Career Confusion'
 Invited keynote speaker
 Member, Career Services Advisory Council, Central Penn College
I give you the tailor-made personal and professional support YOU need, drawing from my coaching experience assisting individuals from all stages and levels of career across eight states, and years of leading, mentoring and peer-coaching during my 33-year professional career across insurance, healthcare and higher education (24 years).
You will increase your awareness, realize you have choices, and make the change that is right for you. I understand and have overcome being unsettled and feeling stuck in a career. I've experienced preparing for and navigating career transition.
My superpower is my innate ability to engender trust quickly and draw people out. As a contributing writer for Pink Ribbon Stories: A Celebration of Life (Miller), I discovered my innate power to listen, establish trust and draw out the private thoughts of not before known breast cancer survivors and their care givers about the difficult experiences they endured. This inspired my career transition into coaching.
Contact me for a FREE no-obligations consultation.
Reviews
3 reviews (3 verified) (5.0)
Diane Weller is a coach that recognizes my potential and effectively uses her talents to help me discover my own. I truly appreciate my coaching sessions with Diane because she is always positive and supportive when I explain my thoughts or concerns with her. Diane provides direct feedback that correlates to my goals. Diane is a great listener and guides her clients toward the path that matches their greatest potential.

Maureen Tonelli
Diane was very approachable and helpful in our discussions as we dive deeper into what makes me personally tick and how to achieve my goals. I would recommend her to anyone needing help in finding the best fit in their career or a better understanding of their strengths to use to their advantage in whatever they do.

Jeff
Diane was very honest and supportive. I really appreciated having someone to talk to and listen to what was on my mind. I will happily recommend people to her. She is a great asset to her profession!

Annie