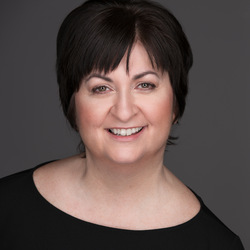 Diane Weller

Beavertown, Pennsylvania
Career Coach, Business Coach, Life Coach
COACH U Graduate, Conversational Intelligence Core Skills Coach, Assoc. in Specialized Business, Competent Toastmaster
Seeking organization and focus to achieve greater well-being? Want to understand your natural talents and unblock your career prospects to live a meaningful life? I drive AWARENESS, CHOICE, CHANGE.
About Me
I coach women & men (*special interest in coaching achieving young professionals) and small business owners.
I give you the unique kind of support YOU need, personally and professionally, drawing from my coach training and years of leading, mentoring and peer-coaching during my 33-year professional career across insurance, healthcare and higher education (24 years).
You will increase your awareness, realize you have choices, and make the change that is right for you.
I understand and have overcome being unsettled and feeling stuck in a career. I've experienced preparing for career transition. I've successfully taken the big scary leap of building my own business.
My keen observation of workplace dynamics has afforded me the insight that highly successful organizations are those with cultural integrity and authentic employee identity. I understand the stories that my individual and business clients bring to me. I help to identify gaps between the results they are getting, the results they want to achieve, and the behaviors that will change their game. Are you an employee who's ability to contribute in ways that come most naturally has been disrupted, because your identity has been clouded by what others think you should be?
As a contributing writer for Pink Ribbon Stories: A Celebration of Life (Miller), interviewing and writing the stories of breast cancer survivors and their families was humbling. Discovering my innate ability to have strangers open up to me and share very personal experiences was a reward not anticipated. By listening compassionately to these individuals, I believe they have felt a sense of freedom and can now talk more easily about the difficult experience they have endured.
CalI me for a FREE consultation to share your story and to determine together if we are the right fit to work toward the change you want to see.
Reviews
3 reviews (3 verified) (5.0)
Diane Weller is a coach that recognizes my potential and effectively uses her talents to help me discover my own. I truly appreciate my coaching sessions with Diane because she is always positive and supportive when I explain my thoughts or concerns with her. Diane provides direct feedback that correlates to my goals. Diane is a great listener and guides her clients toward the path that matches their greatest potential.

Maureen Tonelli
Diane was very approachable and helpful in our discussions as we dive deeper into what makes me personally tick and how to achieve my goals. I would recommend her to anyone needing help in finding the best fit in their career or a better understanding of their strengths to use to their advantage in whatever they do.

Jeff
Diane was very honest and supportive. I really appreciated having someone to talk to and listen to what was on my mind. I will happily recommend people to her. She is a great asset to her profession!

Annie