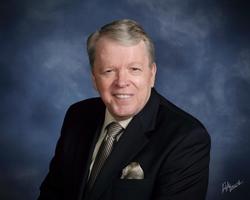 Dick Huiras

New Braunfels, Texas
Business Coach, Executive Coach, Relationship Coach
Certified ICS-Connect Specialist
Our ideal client is a business that provides products and or services to both local and regional areas. We assist start-ups, small – sized and medium -sized companies to achieve sustainable success.
About Me
President and Senior Partner for Edge 2 Edge Business Consulting & Coaching a thirty-six-year-old company assisting in transitioning and re-inventing businesses in the United States, and Europe to achieve sustainable success and growth.
Over the last thirty-nine years, Dick has served as a keynote speaker and presenter for organizations and conferences in the United States, Ireland, Scotland, United Kingdom, Cyprus, Italy, Greece, Germany, Canada, and Mexico, in addition, is considered one of the top communication and relationship experts.
Dick's experience both in national and international business and owning successful businesses gives him a unique insight into executive, business, relationship, and leadership coaching.
Sustainable success in your business is by design and not by chance. What got you where you are today will not get you where you need to go tomorrow. Let us help you design what success looks like for sustainable profit in your business and success in life. His relationship coaching with pre-marital and married couples for over twenty-five years has resulted in less than a ten percent divorce rate while the national rate is over fifty percent.
In 1992 Dick develop and authored the ICS-Connect program which quickly gained recognition in the business world. In 2005 ICS became a division of Edge 2 Edge Business Consulting & Coaching. In 2010 ICS-Connect, LLP became its own entity.
While teaching at the University of Houston, Dick received the Instructor of the Year award.
Dick is a veteran of the United States Air Force. He lives in New Braunfels, Texas.
His undergraduate studies are in Business and Psychology and his graduate studies are in Behavioral Psychology.
Reviews
Dick doesn't have any reviews yet.