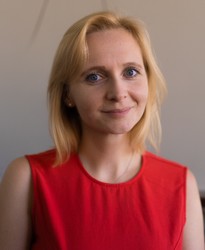 Dijana Kokai

Zurich, Canton of Zurich
Career Coach, Life Coach
BA, MBA, Certified Project Manager
I coach online, female high achievers who want to increase their sense of purpose and reassess their current work-life situation. I support you to find your balance and not only focusing on your job.
About Me
My coaching business 'The Storychanger' is focusing on the fact, that everyone of us is telling themselves stories. Empowering stories help us feel great and satisfied about areas in our lives. Disempowering stories are standing in our ways to get where we want to be.
Example of disempowering stories:
- I need to work hard to be successful
- I worked so hard to get where I am, I cannot change my career now
- I have it all, I should be happy
- If I do something else, I won't earn the same amount of money
Does that sound familiar? The stories you tell ourselves about work, career and what you should achieve is not serving you in finding the balance you are looking for.
Being a high achiever in the corporate world for a decade, I know the struggle and the disempowering stories. I found my own path and balance and helped people find theirs.
There is no one solution fits it all. You are unique and deserve the attention and space to explore what is right for you. My Career Reassessment program gives a high level framework, but leaves enough space for you to explore your own path. Understand the stories that stand in your way, decide what needs to change in order to regain your balance and act up on it. Are you ready to start your journey?
All my coaching sessions are conducted online by using Zoom (free software). By seeing each other we can connect and established the trust needed to support you on your journey. It allows you the comfort and flexibility to have the coaching session from anywhere you want. When working with me, you get access to my online calendar where you can book your sessions. My clients appreciate how quick and easy it is to schedule a call with me and that they can incorporate it in their busy day, without having to drive anywhere.
If you want to know more about me:
Website: www.the-storychanger.com
Instagram: www.instagram.com/thestorychanger/
Youtube: www.youtube.com/channel/UCwDl81TJXxN6tsi4UvyrGLw
Reviews
Dijana doesn't have any reviews yet.