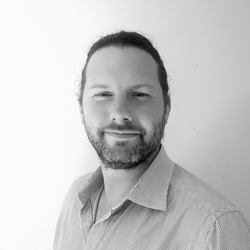 Dimitri Douchin

Sydney, New South Wales
Life Coach, Relationship Coach, Spirituality Coach
I help high-achieving men and women overcome their addiction to pornography.
Details

Sydney, New South Wales
+61 4 05 825 030
Send Message
Hourly Rate: $180 to $250 US Dollars
Gender: Male
About Me
Hi! My name is Dimitri.
I'm a Pornography Addiction Recovery Coach and recovered addict. I help high-achieving men and women heal from their toxic relationship with pornography and live a happy and purposeful life.
I had been an addict for 16 years, when, convinced I would be an addict for life, I started looking into ways I could use my addiction in a constructive way. Looking for smarter content, a sex-positive approach, a sense for art maybe? I couldn't find anything smart about pornography. How was it possible that pornography was so present all around us and yet I couldn't find a SINGLE positive purpose for it?
A few months later, I started analysing my own behaviour and the content I was consuming. I started to understand myself better. And discovered a way to progressively detach from pornography.
Six months later, I was healed. After 17 years of struggle, I was finally free. Good bye wasted hours, feelings of guilt, loneliness, shame, inadequacy, low self-esteem, failure at communicating.
What I came to realise was that not only had I found an effortless way to beat addiction, but also that the content that we consume points exactly to the wounds and trauma we carry. That was a massive breakthrough! After 6 years of being a sexuality & relationship coach, I had just picked a whole other dimension to the truth that sexuality reveals about us humans.
Since then, I have coached dozens of men out of their toxic relationship with pornography, healing their core trauma and live a meaningful life.
I use a non-violent method that allows for progressive deconditioning away from pornography. My clients also work on successfully integrating the shadow / wounded child through Transactional Analysis, trauma reprocessing and sexual fantasies analysis.
If you're a high achiever and you've been struggling with addiction to pornography, apply for your free session with me and we'll discuss your situation in absolute confidentiality.
Reviews
10 reviews (5.0)
I had a business idea of turning my passion into a lifestyle. I was hoping for some good insights and practical tips from Dimitri. I had met Dimitri in person before we got in touch, he seemed like a really charismatic person and a professional in his field. Before our session I felt excitement mixed with a tiny bit of fear about what was going to happen. It was like a big relief talking about my own problems and listening to Dimitri's perspective to my whole story. His coaching gave me inner strength, to be more confident with myself and with what I am doing. After our work together I felt more motivated working on myself and my projects, our conversation brought me a sense of passion and strength to work even harder on my own goals to accomplish them. I achieved a better understanding about myself and how I have to act towards achieving my goals! I definitely recommend being coached by Dimitri, he is such an authentic guy who is really interested to help people for the better. I really enjoyed working with him! The time I talked with Dimitri was really rewarding. He gave me a good insight in his life and managed to set in relation with what I was going through. Overall he mixed his valuable knowledge with a good sense of humor, that made a really good & trustworthy coach!

Mattis Schneider, 20, Spiritual Teacher
I write to thank you for a great retreat mate. My heart was full of joy most of the time. *Thank you for all the teaching sessions: Would like to have spent more time on seduction but they were all solid. *Thank you for being understanding of my past: you have great powers of analysis. *Thank you for the price of the seminar: Not a greedy man. *Thank you for not holding back on the content of our retreat: You made me feel manly. Other counsellors could learn from you to have more gutz. *Thank you for being non-judgemental: you boosted my self-image a lot on this trip. *Thank you for all the laughs we had: Laughter is the best medicine. I loved your imitating male and female voices and mannerisms. The stand-up comedian? *Thank you for being on time: you are to be trusted. *Thank you for the rituals: They were great and have the potential to be developed more for others in the future. *Thank you for organising the food: no shortage. *Thank you for organising the lodge: What a heavenly place. *Thank you for the Canoeing: It was great to have that challenge and go back to what I might have done as a boy.

Frank, 70, Retired Teacher
Thank you so much Dimitri! Just talking with you about my issues helped a lot. And the techniques that you gave me to fix them are perfect... Can't believe you pinpointed my inner conflicts and came with a solution is less than 5 minutes... The world needs more guys like you :)

L. Springfield, IT Support & Student, 19
I want to express my gratitude to Dimitri for helping me with relationships. During our one hour session, he pointed something out to me that was right under my nose that I wasn't seeing. He also gave me a better understanding about how men think and act that I wasn't really aware of. And this enabled me to take the next step around developing a relationship. He also helped me see the funny side of things as I was getting way too serious about the 'challenge' of finding a new man. I would recommend you seek Dimitri for a way forward with relationships.

Lisa, HR Consultant
I recently traveled to Sydney to attend a personal professional coaching session with Dimitri Douchin life coach and sexuality coach. Dimitri unlocked and released many blocks I have obtained throughout life and in my professional career in a short 4 hour session. I won't go into details however I left Sydney with a close loving relationship to my entire family and 4 new happily satisfied long term clients for my business. I whole heartily recommend Dimitri Douchin to anyone who is ready to advance their position in life. My changes are so profound I will be visiting Sydney more often to work deeper with my new found self and Dimitri.

Dolph Cooke, Founder of BioChar Industries
This is going to be emotional... Last year you were there while I was taking a radical turn in life and you did more than help me through it, you actually partly made it happen. You were not the sole reason my life took a turn, but you were definitely at the right place, at the right time and you did the right thing. I had the chance to benefit from your top level 24/7 coaching for 3 whole weeks during which you helped me see myself as I am (awesome) and accept it, grow more into myself (and not what I think people expect from me), and in the end simply become who I truly am. With your wise words and advice, and also through things, books or people you oriented me towards. There was a lot of talking to come to realise that I didn't need to talk so much, some awkward socializing moments to realize that I didn't need to socialize with people that I didn't relate to, a lot of incredible moments to realise that every day is better than the previous one, a lot of Love given and received to realize that Love is not a four letter word. It's something that is as it is. I hope a lot of people will come to you and that you'll coach the hell out of them.

Noémie, Speech Therapist
Dimitri gave me exactly what I needed these days. He was listening, interested and asked the good questions. He certainly helped me boost my self-confidence, rephrasing what I was saying in a different, shorter versions, which is a very useful tool. I didn't feel judged at any time, nor one moment when he was not present. The fact that he puts himself at the level of the client is gold as well! He was humble and grounded but also open enough to not make me feel nervous to speak about anything.

Z. Czenti, Carpenter
Dimitri is a person with a lot of empathy and capacities for observing. He knows how to analyse and decrypt complex situations. His thirst for understanding and knowledge of the human being makes him a great quality coach. His has helped me to grow along the years, being supportive, carefully listening and giving excellent advice.

C. Monter, Social Worker
Dimitri has an undeniable presence and charisma. His light-hearted sense of humor will make you open up to confess your secret dreams. He has really helped me make space and time for my genuine self.

C. Boulom, Senior Team Lead - Digital Marketing
Dimitri's interest for the well-being of his coachees is sincere and deep. A coach really committed to the person. Even more: to the evolution of the person. Calm and tactful, but also intelligent and able, his techniques push every time a little bit further.

A. Main, Astrophysicist