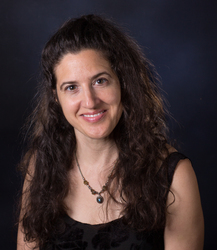 Dineen Carta

Albany, New York
Relationship Coach, Spirituality Coach, Career Coach
in Finance, Certified Transformational Life Coach/Spiritual Coach via The Synthesis Center Amherst MA, Healing Touch Practitioner
If you don't want to run with masses, want to live your truth, say what you mean, get where you want to go and be who you are meant to be in this life without apologizing for it, then I am your coach.
About Me
I enjoy working with people in 2 different stages of life; those evaluating their life half way through and those just entering their early adult lives.
I help women and men who feel there's more to them than what they are expressing in their daily life. They want more from their career, or relationships.. They've met expectations but still feel unfulfilled. They may feel an inner pull toward some unlived dream or ideal version of themselves. They may feel insecurity in their present state, but also feel fear about moving forward. As a spiritual and transformational life coach, I help them realize what this pull is and how to honor it.
For 25 of my 50 years, I have explored and trained in the process of individual unfoldment - how to become your True, Fully-Realized Self. I have approached this from every angle possible including:
psychology, spirituality, creative arts, writing, movement, meditation, and energy and healing therapies. I bring this extensive tool kit to you,
Many times what we are doing and saying is different from what we're wanting and needing in our lives. Often we have adapted or suppressed ourselves because of outside forces. What's really true for us is held in our Inner Being
I have an aptitude for seeing this inner beauty and excellence. Everyone has it! I have an ability to mirror what I see to my clients and help them translate what's Inside to outer accomplishments. I believe people can do more than survive in life, career and relationships. Doing this work allows me to help people thrive instead!
As a Certified Psychosynthesis Life Coach, I can be present to the mind, body and spirit of my clients and allow space for each of these parts to express themselves because when this happens we can get a clear picture of what is really important in your journey. We can unearth the right decisions, the right career, the right creative expression, the right relationships, the right expansive challenges and the right spirituality FOR YOU.
Reviews
3 reviews (5.0)
Dineen Carta is a wonderful person who has helped me find answers to many internal questions I have had on life's journey. She uses compassion and intellect to gently challenge one to find what they need by looking inside. I recommend her and believe she can help anyone find what it is they seek.

Frank, Tupper Lake, NY
Dineen has been coaching me once or twice a month for six months. She has a true gift for helping others through this modality. It amazes me how much she remembers about everything I have shared with her. She takes all this information I share and gives me back magical insights I could have never reached all on my own. By the end of each session, I am left feeling happier and more focused than when we started. I often take with me something to work with until the next time we meet. She has coached me through more practical issues, such as expanding my business, to more personal issues. She has also helped me form a meditation practice in a way that works for me (guided visual meditation, once a week), since a goal of mine was to be in touch with a more spiritual practice. Dineen is the kind of person that makes me feel completely comfortable. I can share any struggles or triumphs with her. She has a great capacity for understanding, empathy and patience. In my busy life, working full time, I'm always so grateful when I make the time to have a Skype session with Dineen. It brings me balance and peace and reorients me to what is important in my life.

Nicole, Brooklyn, NY
Working with Dineen, I felt a feeling of safe acceptance which allowed me to explore why and how I was holding myself back from creative endeavors. She allowed me to see that ways of being that had served me up until now were taking up too much space in my thoughts and behavior, and were in the way of my progressing forward. Although I desired greater creative expression, I had lost touch with that part of me that allows me to enjoy this type of expression. The work that I did with Dineen was like a looking glass to my inner creative soul! Now that I have this awareness, I can approach my dreams and goals in a more balanced way.

Heidi C., Albany. NY