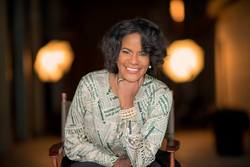 Dr Dionne Mahaffey

Atlanta, Georgia
Entrepreneurship Coach, Career Coach, Leadership Coach
PysD, Psychologist, Coach, Therapist, NCC, CAMS, Mediator
I want to work with individuals, teams and organizations who desire to go to the next level. My ideal clients are those who want to make a significant difference in their lives & the lives of others.
Details

Atlanta, Georgia 30328
404-390-4098
Send Message
Gender: Female
About Me
I am a business-psychologist, therapist, author, entrepreneur, professor and a Life & Business Strategies Coach. I specialize in personal growth, business, leadership and career coaching with private practices in Atlanta, Georgia; Washington, DC and Los-Angeles, CA. My agency has helped celebrities, athletes and other high-profile clients identify their "purpose" and through proven techniques I have guided them toward success.
I am a collaborative, solution-focused Coach. Through this approach, I provide support and practical feedback to help clients effectively address personal life challenges. I also integrate coaching techniques and helpful assignments to offer a highly-personalized program tailored to you. With compassion and understanding, I work with you to help build on your strengths and attain the personal growth you are committed to achieving.
I received my Bachelor of Science degree from Auburn University; a Doctorate in Psychology from the Colorado School of Professional Psychology and completed post-doctoral certification in Personal Leadership at Columbia University in NYC. I am a member of the International Association of Coaching; The Institute of Coaching at Harvard University and am a certified mediator and conflict management strategist with the Georgia Department of Dispute Resolution.
My research on "Female Rivalry in the Workplace," was recently excerpted in the Journal of Psychological Issues in Organizational Culture; and The Journal of Leadership Studies. I also offer Talent Acquisition and other Organizational Development solutions. The recruitment division of my company is known as the "Staffing Agency to the Stars™ in Hollywood circles.
Contact me! I'd love to COACH you toward your purpose!
Reviews
9 reviews (5.0)
Dr. Mahaffey is a coach's coach. She brings a wealth of practical business knowledge, expertise, and clarity to the overwhelming process of figuring out how to turn a vision into a business. She also brings with her a wealth of resources and connections to benefit her clients. I would recommend her to anyone who feels that they have a viable business idea for which they need objective feedback and validation, as well as anyone who is seeking an accountability partner. I'm looking forward to having her on my team for a long time.

Jacqueline House, MBA, Miami, FL
Dr. Dionne Mahaffey was referred to me by a friend when I was in a turning point in my career. I had decided to leave a job that was stimulating, and yet, emotionally draining. I had been following one path for my entire career. I felt that there was something else out there for me that would be more fulfilling, and yet I had no idea of what that might look like. Dionne met with me, heard my story, saw my strengths and passions and had helped me to see myself in a new light – one that pulled together many parts of my identity that I hadn't allowed to shine in the past. She gave me the confidence to step out, and equipped me with tools and information that are helping me be successful on my new path. I have now set out on a new journey. It's been about 6 months without a full-time job, but I'm finding that doors are opening that give me much more freedom, more control, and more fulfillment. And as a friend said to me "you're still eating, aren't you"? Finances haven't been an issue – I have found that opportunities open up for me because now I have the time to follow them. And I'm feeling good about what I'm doing. It takes courage to make a change, but having Dionne in my corner helped me to muster that courage and to move forward. She's been invaluable. Thanks Dionne.

S. I. Jamar, PhD, Atlanta, Georgia
My firm has retained Dr. Mahaffey as an Executive Coach and Organizational Development Strategist to provide consulting support to many of our high profile membership association clients in the Washington, DC area. Dr. Mahaffey brings a depth and breadth of experience unparalleled in the OD arena. Whether it is executive coaching, change management, conflict resolution or assessment and analysis of organizational dynamics, Dr. Mahaffey will consistently deliver practical solutions tailored to fit your needs. Top qualities: integrity, results-driven.

T Plunkett-McQueen, Principal Emergent HR Solutions - http://www.emergenthrsolutions.com
Dionne is an intelligent relational change agent that has the unique ability to influence the athletic and entertainment space. She has worked with our celebrity clients across a variety of life-style management needs. She has coached, trained, planned and done just about anything to help them become better and more focused.

Sampson R., Entertainment Attorney and Sports Agent, New York, NY
I so loved this experience and would highly recommend Dionne to anyone. She truly is a great life coach. I appreciated the fact that she has a doctorate in psychology, but it didn't feel like therapy. She partnered with me and helped me to believe that I am in charge of my own destiny.

Gretchen, Washington, DC
Dr. Mahaffey is a persistent and passionate business person that stands firm to her conviction of making a positive mark on society. She is a natural problem solver using a unique blend of creativity and analytics. Clearly, the best I've seen! I highly recommend her to organizations seeking a team-coach, performance coach and trainer for their staff. The performance of our staff improved tremendously upon using her services.

Mark R, CEO, Atlanta, Georgia
Thanks so much Dionne. With your help, I was able to grieve the loss of my job and start to focus on my future. Because of your gifts I have started a new and more fulfilling career. I am truly grateful for you and proud to call you my coach!

Jen Robinson, Atlanta, Georgia
From a clear understanding of where I was, Dr. Mahaffey helped me to set goals to improve each area of my life. It's amazing what can happen in 12 weeks! Thanks so much.

Kris, San Francisco, CA
My job of 20 years had come to an end and I was lost. I didn't want to seek new opportunities and had no idea which direction to take. Dionne helped me remove the emotional blockage that kept me from seeking new horizons. Not only did I re-frame my career pursuits, but I also leveraged a hobby and started a business.

Karen K, Atlanta, Georgia