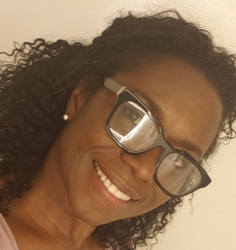 Dionne Tarantino

Boston, Massachusetts
Career Coach, Performance Coach, Life Coach
BA, 20+ yrs global HR | Legal Education | Change Manager | Career Coach | Mediator
Customized coaching for emerging talents and those entering the workforce. I provide mentoring, build confidence, career readiness, develop soft skills, and inspire careers.
About Me
MY COACHING STYLE
I go beyond the routine script to educate, support, and clients navigate challenges they face in their professional and personal lives. I inspire innovative ideas, help clients unleash their full potentials, and achieve meaningful lives.
SOLUTIONS
- Identify goals and overcome obstacles
- Develop a personal brand
- Encourage positive energy
- Develop career readiness and transition
- Create effective ways of building confidence
- Find joy and satisfaction in your careers
- Career path mentoring and network
GET TO KNOW ME
I am passionate about helping clients explore possibilities to create solutions, and successfully transition to the workplace. Those who know me best fondly refer to me as the 'Velvet Hammer' - meaning I am energetic, graceful, eloquent, and a real-world straight shooter.
As an human resources professional with 20 plus years experience at global Fortune 500 companies, I help companies achieve success with their number one asset -- people. I know the value of hiring, developing and cultivating skilled workers to succeed in the workplace. I am professional trained as an active coach through the Institute for Professional Excellence Coaching (iPEC), which is accredited by the world renowned International Coach Federation. My goal is to mentor, inspire and prepare college grads to find fulfilling careers and thrive in the workplace.
When I am not inspiring a better working world, I enjoy time with my family watching football or movies, traveling on vacations, crazy for Zumba, and being bossed around by Bailey - our energetic foxhound.
ABOUT iPEC
Accredited by the International Coach Federation since early 2002
Committed to graduating master-level coaches and has the only standard curriculum requirement to qualify for ICF Master Level Coach
Graduates are some of the most trained and well-rounded coaches in the world.
Reviews
Fantastic coach! From my first session with Dionne she was not only able to organize my priorities but define the avenues I needed to take to achieve my own success. You will feel equipped to conquer anything after your first meeting!

Hadley