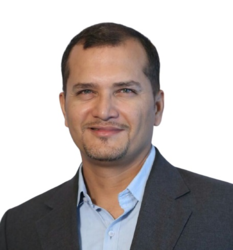 Diyanat Ali

Hyderabad, Andhra Pradesh
Life Coach, Leadership Coach, Team Coach
BS, MBA, Certified Transformation Presence Coach, Certified Human Potential Coach, Certified Embodiment Coach, Diploma in Experiential Education
I coach clients looking for balance in their outer and inner life journey through self awareness, life purpose discovery and expression of their creative life gifts.
About Me
I am a Transformational Life, Leadership & Team coach with a proven 22 year experience with 10-year corporate leadership and 12 year entrepreneurship and team management, community building, coaching and mentoring.
I have a track record of achieving results, developing leaders, building teams, building companies and communities successfully and help them transition to new ways of working. I excel at supporting individuals raise self awareness and find their unique life journey and creative life expression.
As a transformational coach, I know how to guide people to create self awareness and adapt to change. I have been there and done that, and come out successfully to the other side where I am happier, more fulfilled, and with greater peace than ever before.
In addition to my professional leadership, professional development and coaching experience, I bring significant personal experience of self transformation, greater joy, peace, and satisfaction even after layoffs, health challenges, business failures, existential crises all in a relatively short period of time.
Through my own journey of healing trauma and conditioning I have discovered many life principles that have helped to make myself whole again. I turned to life practices that are steeped in many spiritual traditions namely the indian vedic, shamanic, taosim and sufism and designed ways to share them secularly for enrihcing life.
Having a coach who has undergone his own personal transformational journey through life challenges and the dark night of the soul is invaluable. When you combine the wisdom gained through these personal inner experiences with a larger understanding of change and transformation it becomes a powerful combination.
Self-awareness is the torchlight for walking through the terrain of inner development.
Reviews
Diyanat doesn't have any reviews yet.