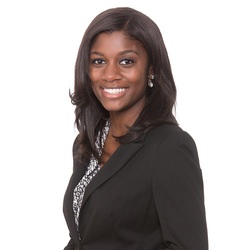 Domonique Worship

New York, New York
Executive Coach, Leadership Coach, Career Coach
BA, J.D.
I coach professionals at various stages in their careers to develop a clear vision for the future and concrete goals with the ultimate objective of living a fulfilling life full of purpose & passion.
About Me
I believe that we are all capable of living a life that is bigger, richer, bolder and more fulfilling than we currently imagine for ourselves, both personally and professionally. This means that we all have the power and ability to:
-Do the work that we love.
-Wake up each day with a sense of purpose and direction.
-Be fiercely courageous leaders.
-Have the relationships that matter to us.
-Honor what's important to us.
-Live a life that is aligned with our values
-Pursue our biggest dreams and make them a reality.
I work with professionals at various stages in their careers who are seeking increased fulfillment and satisfaction in their personal and professional lives. I collaborate with my clients to set personal and professional goals, and empower them to achieve these goals. My clients are ready to play their bigger game and take their lives and/or careers to the next level. I help my clients develop a clearer vision for the future so that they can live a life full of purpose and passion. Together, we transform their careers and their lives.
In addition to my work as a Personal, Professional and Leadership Development Coach, I am an attorney at a major sports league. I received my J.D. from Harvard Law School, and my B.A. from the University of Florida.
Reviews
Domonique doesn't have any reviews yet.