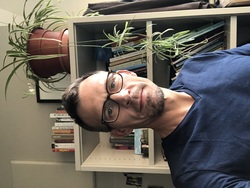 Donald Bialkowski

Sun Prairie, Wisconsin
Life Coach, Relationship Coach, Performance Coach
Licensed Clinical Social Worker, Health Coach
I help professional men over the age of 30 navigate the "muck of midlife" - e.g. career stagnation, relationships, health, no direction - experience greater clarity, balance and all-around success
About Me
You want to wake up every day with excitement, confidence, and direction. You want the freedom that comes with being successful across the board - career, health, wealth, and relationships.
The problem is you are struggling with too many responsibilities and not enough time. Your marriage is flat, your job no longer fulfills you, and your body is starting to fail. You are overworked, over stressed, unhappy, and every day feels like the one before. You are questioning past decisions, your current position, and your future – increasingly dissatisfied and scrambling to remain relevant - you are in the muck of midlife.
I now see the muck of midlife as a great opportunity. I understand it. I have been there, done that. I am a married man with two teenagers, who at the start of the pandemic, experienced a total crash. My marriage was barely on life support and I fell into a significant depression - something I had been running from for a long time. I was able to use this time as an opportunity for transformation, to become the best version of myself and design the life I wanted to live. I bring all the lessons I learned from this transformation, combined with 20 years of experience as a psychotherapist, health coach, and meditation teacher to my work as a coach.
I empower men by teaching the skills, methods and perspectives needed to take advantage of midlife and design the life you truly want to live. My clients report feeling better, having more confidence, improved health, better relationships, clarity, direction, and renewed agency in their lives.
Reviews
6 reviews (1 verified) (5.0)
John
Donald has been very helpful in my personal development. He provided me with guidance and tools to define my purpose and values, apply them to all aspects of my life, and monitor my personal growth.

RB, age 56, Canada
My wife says I'm happier than I've ever been.

AV, age 33, Canada
Donald's coaching and guidance has allowed me to free myself of unnecessary toxic relationships and promote my best self to my family, friends, and co-workers. I'm quite happy with the results.

GS, age 38, Canada
Donald's ability to connect and listen enabled me to be open, honest and vulnerable during my divorce. He creates a safe and non-judgmental atmosphere.

ET, age 40 Wisconsin
It was very easy to get to know and talk to Donald from the very first meeting. He goes above and beyond just your meetings with him. Your best interests are truly his motivation. The direction and resources have been extremely valuable and given me a good road map.

TK, age 34, Wisconsin