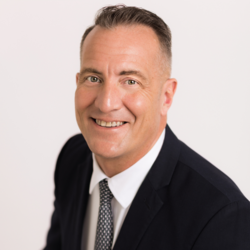 Donald Stuart Chappell

Pensacola, Florida
Leadership Coach, Executive Coach, Business Coach
Certified Leadership Coach, Certified Executive Coach, Certified Manager, Lean Six Sigma Black Belt
Want to maximize your leadership potential and improve team performance? 20+ years helping leaders develop the mindset and skills necessary for personal and team excellence. Bye, Bye Mediocrity!
About Me
ARE YOU LOOKING TO: Maximize your leadership potential? Cultivate a more productive and engaged team? Be more effective in conducting crucial conversations? Optimize your relationships with stakeholders? Be better equipped for resolving conflict? Advance your leadership career? Establish priorities?
IF YOUR ANSWER TO ANY OF THESE QUESTIONS IS YES: You should consider leadership coaching with Stuart. Stuart has a proven track record of helping leaders achieve successful outcomes with these and many other leadership challenges.
WHY LEADERSHIP COACHING: Research shows that organizations and individuals who opt for leadership coaching services are more productive, communicate better, and forge stronger, healthier working relationships (Forbes).
WHY STUART:
- 20+ years providing coaching, consulting, and advisement to leaders and managers at all levels
- Outcomes consistently leading to enhanced individual & team performance, increased competency, improved organizational retention rates, and career advancement (to name just a few)
- Extensive experience leading and managing at all levels in both operations and administration
- Certifications: Executive Coach, Leadership Coach, Certified Manager, Master Instructor, and Lean Six Sigma Blackbelt
- Extensive training and education in leadership, business, and adult education
WHAT STUART OFFERS:
- Free 45-minute initial consultation
- Three coaching packages to choose from, with the option to customize to best meet your needs
- Personality Profile Assessments at no additional cost for all clients
- Options for short-, mid-, and long-term coaching engagements
BOTTOM LINE: Stuart works with leaders to help them be better at what they do so that their teams can be better at what they do, allowing both the leader and their team to realize outcomes and rewards that had previously seemed out of reach!
*Stuart also co-hosts The Introspective Leader Podcast, which is ranked in the top 2% worldwide by Listen Notes
Reviews
7 reviews (5.0)
Great insight as a leader ! Always positive approach to solving problems and working together collaboratively.

Claytonia Jenkins
During my position as a Clinic Chief, Stuart's coaching and advisement helped guide me in my managing and leading my staff!

Emily L.
I had been leading and managing for 20 years when I began working with Stuart. In our first session, he guided me to a breakthrough that I probably would not have made so decisively otherwise. I strongly recommend choosing Stuart for leadership coaching. Not only was he an excellent coach for me, he is also an accomplished leader in his own right. --- Jesse- Director of Operations and Facilities

Jesse
Stuart is one of the most knowledgeable and talented leadership experts that I have associated with in my 20+ years as an executive. Instead of providing one size fits all leadership guidance, he has an outstanding ability to listen and assess a situation in order to deliver the best advice. -Janice K. Administrative Officer

Janice K.
Stuart is an absolute expert when it comes to leadership and helping others to improve their ability to lead effectively. I literally felt like I took a definitive step forward after each one of our sessions. HIGHLY recommend!

Michelle S
Working with Stuart, I developed and implemented several strategic initiatives that made significant positive impacts on my department. I fully trusted his guidance and working with him felt collaborative. I highly recommend his expertise!

Vladi
As a young Army Officer who had just taken over the responsibilities of managing a critical department within a large medical center, having Stuart as my coach and advisor made me a significantly better leader, and that directly translated to better overall work performance by my team.

Rachel Dyal