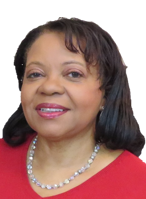 Donna Coles

Winston-Salem, North Carolina
Leadership Coach, Executive Coach
Author "Lead Or Someone Else Will: A Coach's Guide to Leadership", Marshall Goldsmith Leadership Coach, Korn Ferry Leadership & 360 Coach
Are you a manager (learning to lead) or a seasoned executive (updating skills)? My coaching may be right for you. What do they have in common? A desire for measurable improvement in ability to lead.
Details

Winston-Salem, North Carolina 27110
336-999-4533
Send Message
Visit Website
Hourly Rate: $125 to $250 US Dollars
Gender: Female
About Me
This is my Leadership Journey and I can help you with yours!
Earned a Master degree in Psychology from the University of Dayton
Author, "Lead Or Someone Else Will: A Coach's Guide to Leadership"
Certifications in Executive/Leadership Coaching, Team Coaching, and Executive/Management Skills Assessment
Korn Ferry 360 Leadership Assessment Certification
Korn Ferry Leadership Architect Certification
Marshall Goldsmith Certified Executive Coach
Marshall Goldsmith Certified Team Coach
Certification in Telehealth -- trained to Coach and Counsel proficiently by telephone/video
Employed as Human Resources Generalist
Held Management/Executive level positions
Coaching practitioner for over 30 years
MY FOUR-STEP COACHING PROCESS
One -- It begins with our discussion of the improvements you'd like to make. This step ends with our mutual understanding of your leadership challenges.
Two -- We'll develop your best strategies to overcome your concerns; and we'll identify any additional skills-building needed for your leadership success.
For example, here are just four of the 20+ skill areas that are the focus of leadership coaching: a. problem-solving and decision-making; b. rational priority-setting; c. successful delegation and task assignments; d. internal and external relationship collaborations.
Three -- My Coaching Support and Practical Guidance begin. You'll make important changes and coaching accountability will help you stay on course.
Four -- We'll review your successes and outline your next steps to maintain your newly acquired leadership proficiency.
At the end of our work together, you'll have stronger and more positive impact as a leader. Your Leadership Brand will be more effective, more relevant, and more responsive to your stakeholders.
Reviews
8 reviews (2 verified) (5.0)
Donna is a supportive coach! She listens, understands and provides great action items. She WILL hold you accountable. I highly recommend her!

Terri
Donna is great! She is supportive and to the point. Truly understands her clients and assists them to see the work that needs to be done.

Terri D
I've worked with Donna Coles for a number of months. I began working with Donna to improve my leadership skills and improve my people skills such as learning to collaborate with subordinates. Donna Coles has also helped me improve my planning and goal-setting skills and my ability to stick with a new idea despite the roadblocks. She asked targeted questions to help me clarify my niche in my industry. Her coaching has been invaluable.

John, Engineer, Morrisville, NC, 2019
Donna Coles has helped me expand my approach to employee group difficulties that were occurring within my organization. Ultimately, I've improved my engagement with employees and I am better able to motivate them to reach the organization's goals. In order to accomplish those goals, as its CEO, I needed to get stronger in reaching win-win outcomes. And there are other improvements from coaching, such as becoming a better listener. With Donna's coaching I've learned how to more quickly diffuse organization-wide uncertainties. I lead my organization's greater respect for differences.

Anthony, CEO, Greensboro, NC, 2019
I've worked with Donna Coles intermittently for a number of years and continue to work with her today. She is a genuine and knowledgeable coach. She helps me sort out issues with my business and helps me focus on what's important. As a result, I see situations more clearly. She gives great advice and consistently helps me move my career, my business, and my life in the right direction. I trust her knowledge.

Will, Business Owner, Cleveland OH, 2019
We hired Donna to make a general assessment of our company. Her communication skills are superb and she used them to quickly familiarize herself with our business and staff. I was pleasantly surprised by the enthusiastic reception she received from the entire staff. In a matter of only a few days she understood our business and identified several areas for improvement. We have implemented most of her recommendations. Our staff has embraced the changes and built upon them. Donna has the experience to recognize problems, the knowledge to suggest practical solutions and a remarkable ability to break down all barriers to communication.

Daniel, CEO, Houston, TX, 2013
Donna Coles has been my professional coach for the past 5 years. Over that time she has coached me through starting my own business and ultimately landing a key leadership role at a top 5 hospital in the US. She plays a vital role as I continue to grow my influence at my organization. Currently, she is helping me refine my leadership skills, expand my impact by more effectively utilizing resources, and refine/prioritize my career goals.

Dennis, Manager; Cleveland, Ohio, 2016
Thank you Donna! Within 15 minutes of my first coaching session with you I experienced immediate clarification regarding my business and the direction that I want to take. We are just getting started with our sessions but I can already tell that you give the "tough love" that some of us need as we embark on our entrepreneur journey. Thank you. I look forward to more insightful and productive sessions with you!

Andrea, Business Owner, Huntington Beach, CA -- 2017