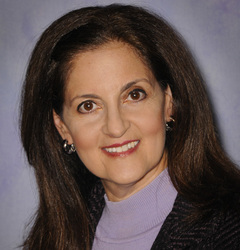 Donna Spina

Philadelphia, Pennsylvania
Business Coach, Leadership Coach, Entrepreneurship Coach
PCC, Certified Professional Coach, DISC Certified, ELI-MP
I work with Business Owners/CEOs & Entrepreneurs who feel alone with massive inefficiencies, bring order to chaos, get laser focused to create a plan for consistent cash flow & profit & have a life!
Details

Philadelphia, Pennsylvania 19102
Send Message
Gender: Female
About Me
Donna J. Spina PCC, CPC, ELI-MP is a Business, Leadership, and Personal Growth Coach, Speaker, and Author. She is also the Founder of Coaching InDeed, a company whose mission is to empower her clients to identify (or re-Identify) the Leader within. Her creative coaching process incorporates workshops and the use of well-respected DiSC Behavioral and Energy Leadership Index Assessments. She assists entrepreneurs and Real Estate Investors make order from their internal and external chaos. Together they create strategic plans to evolve through Change and set forward moving, measurable goals. With accountability, Donna's clients take action to achieve increased profitability, improve communication skills, and overall personal satisfaction.
After being self-employed in a full service home improvement company that operated in two states for twelve years, she is well aware of the successes, setbacks, and work-life balance issues facing businesses owners and their key staff.
Donna is credentialed via the International Coaching Federation (ICF), the global organization governing the profession after attending an extensive, well recognized coach training school, Institute of Professional Excellence in Coaching (IPEC). She sat on the Board of Directors for the local ICF Philadelphia chartered chapter. She is also the Past President of the National Association of Professional Women (NAPW), Chester County, PA Chapter.
Co-author of two books and an article in Forbes:
"The Happy Law Practice: Expert Strategies to Build Business While Maintaining Peace of Mind" (Amazon #1 Hot Release on March 25, 2014)
"Woman Power: Strategies for Female Leadership" (Amazon, September 5, 2014)
With her educational background in Biology and Nutrition, Donna expresses her lifelong appreciation for the Mind-Body-Spirit connection as a Yoga and Pilates Instructor focusing on wellness and physical fitness for a healthy integration of Work and Life.
Reviews
10 reviews (5.0)
She's an Imagineer! "I have been working with Donna for some months now and I can say without reservation that her guidance has been most valuable. Donna's ability to identify strengths and capitalize on them matches her ability to create powerful and creative solutions to remedy weaknesses. If you are looking for fresh ideas to accelerate your business success, I recommend you arrange a chat with Donna."

Daniel B., Peak Performance, Australia
Getting to the Nucleous "Donna is a fun person to work with. She is motivating, sensitive and focused! Her coaching style is deep and brought forth in the questions you are asking, and so are the results. If you look for mediocre results, go somewhere else. If you look for great results, go somewhere else. But if you look FOR AMAZING RESULTS - BOOK HER!"

Artur H, Professional Sales Trainer, Germany
"In this world, there are many products and services whose performance is less than all the hype. "We will do this for you!" "Our product will solve all your problems!" They don't. That's why when you run across a service that really delivers quality and value, you notice it. Donna Spina is such a service. I am most impressed with her knowledge of what it takes to succeed, not only in business but in life. I have a network of quite a few advisors. However, the quality and competency of her coaching has often led me to ask myself – "do I really need anyone else but her?" I am impressed by her confidence. She believes that she truly is giving you the coaching you need for success and that gives you confidence to follow it. She does what she does with calmness and quiet assurance. While I hope she is never in a burning building, you sense she would be the calm one helping all the panicked people get safely outside while at the same time presenting herself as if she was out for a quiet stroll in the park. Yes, I am impressed with Donna Spina. I highly recommend her for your business or even if you believe you need personal coaching."

Charles W, website developer and social media guru, Philadelphia, PA
"A lot of coaches I considered came to coaching after working in social work or therapeutic fields. Donna is different. She's been a business owner and leader. She's coaching you from actually having been in the driver's seat. This means her assessment of your situation and her recommendations come from a wisdom that can only be gained through experience. Donna speaks the language of the small business owner. I had a big project that had no deadline, but was important to the future of my company. I had been working on it for over a year. Donna sensed the importance of this project and bumped it to the top of the priority list, even though it didn't seem "urgent." We laid out a game plan. Within a month of working with Donna, I completed the project. That alone was worth her fee. I could say that my productivity has increased greatly after working with Donna, and it has, but that's not the full story. Yes my productivity has increased, but the what has changed as well. I'm spending less time putting out fires and more time on the good work - work that will help my company grow and be profitable not just for next month but for years to come."

Deirdre F., singer/songwriter/teacher, Philadelphia, PA
Donna is an exceptionally dedicated and passionate person. She has the interesting combination of administrative/analytic skill combined with a warm and engaging people skill. As the CFO of Keller Williams Real Estate, Donna had a tremendous amount of responsibility presiding over the Profit & Loss and business operations for an office of about 200 agents. She managed this responsibility keenly and proficiently; all the while garnering the team's respect and admiration for her genuine interest and concern for the people around her. Donna is one in a million.

Kevin A. Busza, Re-order Technology Solutions Provider for A/V, Presentation and IT Networking (Crestron, AMX, Cisco, Polycom), Pennsylvania
Donna is the master of multi task with precision focus. When I was with Keller Williams Realty, she managed 180 agents, the Owners and Broker, was responsible for the company accounting and the operations of a very busy office and did it all with such grace and professionalism. Donna is an excellent mentor to people new to the business and to those that need coaching. Her personal and business experiences have prepared her to be an excellent business coach.

LuAnn McHugh, Associate Broker, Coldwell Banker Preferred, Pennsylvania
As a business partner and coach, Donna is second to none! Her insights and experience are invaluable toward our/my progression forward in business. She is highly recommended and her credentials speak for themselves. I give her full credit for continued success!

Jim Yeingst, Director of Procurement and Purchasing, Pennsylvania
Thanks so much for all the time and effort you put into our coaching sessions. I got alot out of it on many different levels, not the least of which was the help you gave me to prioritize the things that matter most to me and to get things done!"

Krista, Programmer & Writer, Florida
"Donna Spina has a real talent for helping her coaching clients identify problem areas in their lives, places where they feel "stuck," and guiding them gently but firmly toward a solution. Her questions and exercises help to clarify the client's focus and give them a clear path to follow to their goal. Along the way, Donna helps you navigate the path, identifying obstacles and recurrent themes, helping you build your confidence and self-awareness. She encourages trust in the coaching situation and ensures confidentiality, which creates a safe place to explore your personal landscape. The value that Donna's coaching students receive include: Perspective, Confidence, Clear Direction, Goal Setting Skills, Persistence, and Focus."

Carolyn, Administrator & Author, Pennsylvania
Words cannot express the gratitude and appreciation that I feel for Donna Spina and for all that she has done for me in such a short period of time. I knew from our initial phone conversation that she was the one for me and that my search for a business coach was complete. I could hear the compassion, caring and dedication in her voice. In addition, I could hear confidence and gentle reassurance that she could guide me towards the life that I had always been seeking for myself. Even after only a couple of months working together, I could see massive changes in not only the way that I viewed the world, but – even perhaps more importantly – with how I viewed myself. Donna is selfless, so giving of herself and truly wants to cause breakthroughs for her clients so that they can soar! Donna is always there with encouraging words and eagerly celebrates your WINS with you. For the first time in my life, I can really see the bigger picture. I feel such excitement and eagerness for the future and the many possibilities that it brings. I know that whatever the future holds, I will be ready to welcome it with open arms thanks to Donna and her excellent coaching.

Krista, Administrator & new Small Business Owner, Pennsylvania
The Smart Way To Find A Coach

1 Describe Your Goals

2 Get Matched

3 Free Consultations
Find My Ideal Coach Now