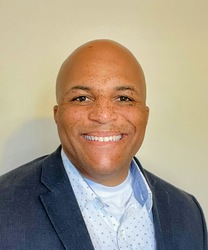 Dorian Cunion

Glen Allen, Virginia
Executive Coach, Leadership Coach, Business Coach
BA, MBA, Producing Results with Other, College of Operational Leadership, Thayer Leadership Development
I help retail executives, marketers and small business owners define their professional goals, see new possibilities, and develop confidences, leadership and business acumen.
About Me
After working 21 years climbing the corporate ladder for one of the world's largest retailers, I decided to leave corporate life to start Your Path Coaching and Consulting.
I founded Your Path Coaching and Consulting because I know first-hand how difficult it can be to grow your career without proper guidance. The first 10 years of my career I posted remarkable results but failed to advance my career. In hindsight I was hindered by three things.
First, I failed to understand the importance of relationships, and how I could achieve more through delegating and partnering with others.
Second, I was slow to define what I wanted from my career.
Third, I allowed the bad behaviors of others to influence my motivation and work habits.
It was only through repeated failures, self-reflection, and guidance from others that I was able to crack the code for growing my career. After only achieving 2 promotions in the first 10 years of my career, I changed roles six times in the next 11 years. This success came from me clarifying my career goals, leaning into my strengths, being more confident and being more strategic in my decision making.
The secret to growing your career is simple. You have to define what you want, develop a plan, execute the plan, learn from failures, and develop new plans. There are no shortcuts. Just hard work and intentionality.
As simple as this plan is, it can be extremely difficult to execute without support.
I help client define professional goals, see new possibilities, and commit to actions that will accelerate their growth.
Over my career, I have coached dozens of business professionals and hundreds of small business owners on clarifying goals, developing strategies, learning from experiences and growing their business and careers.
Reviews
8 reviews (5.0)
I was slightly skeptical about working with a coach - I knew it would be helpful, but would it be worth the price? Well, Dorian showed me the value in our first, complimentary session. He solved 4 concrete problems for me just by asking the right questions. I signed up immediately after that session. I haven't regretted it for a minute. I'm just an ambitious individual contributor, but I have big dreams. Dorian is helping me build confidence, define and harness my strengths, and go after what I want. I'm new to the corporate world. There's a lot of cultural and political stuff I just don't know yet. Dorian knows everything, and he's an invaluable guide to navigating this world. The best part about working with Dorian is getting help processing situations that arise. He helps me not only understand the situations better but also feel better about them. Recently I had a big disappointment/"failure" at work, and after speaking with Dorian, I felt less guilty, less embarrassed, and more confident about moving forward. He's usually responsive by text and email if I need some quick input. It's just such a relief to have someone who offers a sounding board, not just a listening ear, and helps me develop a game plan. I had also thought I might just see a coach for a month or two. Nope, Dorian is worth his weight in gold. He already helped me get a raise, and I'm now in line for a promotion. The potential was already there, but Dorian helped me feel empowered to go after it and strategize for exactly how to do that. Thanks Dorian!

Lauren L
Highly recommend! Dorian incorporates the five components of Emotional Intelligence in his coaching. These resonate not only for your own mental health and work life balance, but critical for anyone looking for growth to be a great leader. Dorians vast experience not only in years in the field, but also in the number of direct reports as an executive leader in multiple fields makes him a 5 star rated coach and mentor.

Jacque Corcoran
He has vast business knowledge and did a comprehensive review of my industry with a detailed analysis of global challenges and the market. He took that information and developed a detailed remediation strategy to help improve my business. Dorian gave things to implement that were quick and easy to help with employee engagement and retention as well as long term solutions to improve business performance and decrease demand on myself as a business owner.

Aaron Perkins
Dorian and I met in 2009 and were a part of the same organization for the past 13 years. Dorian became my supervisor in 2014 as a Director of Franchise systems. He has been my Mentor since then. When I was first introduced to Dorian, I did not understand the value of an Executive coach. Dorian gave me a different point of view. With his help and guidance, I started to recognize different areas where I could improve myself as a leader. Not only did my career path take off, I also started to find a balance between my home and work life (something i was struggling for years). Dorian was instrumental in providing me with a sounding board for strategic decision making. He helped me identify skills that I did not know I had, and helped me tap into talents to motivate and lead for results. Dorian helped me navigate challenging times in our company while understanding my role and how I can be the part of the solution. Now I feel like a part of the team that will move the company forward and in the right direction. I strongly recommend Dorian as an Executive coach. He is a careful listener, incredibly effective in helping you identify what is important. He also has an innate ability to help you stay focused on what is most important to yourself, and the company as a whole.

Sam Dzubur
My coaching sessions with Dorian have been extremely helpful in helping me navigate my new leadership position. He listens, asks really good questions to help you analyze your situation and help find solutions. He had a wealth of knowledge in leadership skills and provides very honest and candid feedback. I'm very grateful for my sessions I've had with him.

Meaghan Wiencek
Dorian provides some of the best leadership coaching, wisdom and frameworks I've seen in the professional realm. Working with him for years and seeing how he led his teams to excellence and also quickly climbed the ranks of a prestigious organization helped instill a level of respect and trust that's not easy to come by. Today I work with Dorian in a coaching capacity. We meet weekly to discuss my personal growth goals as a leader and develop frameworks to propel my corporate team. From Day One, Dorian has been able to share gems of information and ideas that led to immediate (literally same-day) impact. Today, we're are positioned to achieve more in the next year than ever before.

Erin Ostenson
Working with Dorian has been catalytic. In a very short time, I was able to rewrite a narrative that has been a barrier to me embracing my own greatness. I highly recommend him as a coach.

Forrest Moore
Dorian is a terrific coach. He helped me to feel more comfortable bringing my full self to work. Outside of my full-time job, I developed a successful Real Estate business, but I always kept that separated from my day job. Through reflective questioning Dorian helped me to see that I could find more purpose and fulfillment at work if I pursued my passion. Since I shifted my career away from operations toward real estate, I have achieved more satisfaction and success in both my full time employment and my personal business.

Leon Bailey