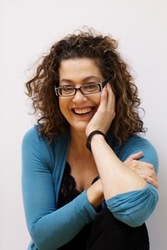 Dorit Noble

London, England
Team Coach, Leadership Coach, Executive Coach
BA, Honours Degree, Certified Organization Relationship Systems Coach ORSCC
You're successful yet you feel like an imposter? Performance anxiety is holding you back? You feel overwhelmed when under pressure ? You can find it difficult managing your emotions? I can help
About Me
I'm an award-winning embodied leadership and wellbeing trainer. A certified team coach ORSCC with more than 12 years experience of group facilitation, coaching and training in the UK and Europe. As a systemic coach I support teams and companies through times of transition. I work independently, and also with consultancy firms to support corporate clients through organisational change.
Most recently, I've been working with universities, supporting departmental collaboration and conflict resolution in smaller teams. And in the service industry, I've been working closely with board members to improve collaboration between teams.
I've worked with senior teams from global technology companies to produce a leadership strategy supporting LGBT+ inclusion, as well as mentor coaching for individual members of the senior leadership teams.
In France, I ran multi-day workshops with board-level executives to support major banks through the culture change of a corporate merger.
I'd love to work with you. For more information do get in touch - email dorit@bodyiqcoaching.com.
Certifications include:
• Certified Team and Organisation Systems Coach (ORSCC)
• ICF accredited Professional Certified Coach (PCC)
• Professional Coach (CPCC) with Coaches Training Institute
• Leadership circle certified
My work has featured in the media, in magazines and in the press, including:
• BBC Radio London
• Spirit and Destiny
• The Guardian's Wellbeing column
• Psychologies Magazine
Reviews
I contacted Dorit to get the clarity I needed when I found myself at a career crossroads. Thanks to her support, I took the courage to embark on a journey into professional independence and start my own business. In our coaching sessions, Dorit embodied the perfect mix of supporter and tenacious challenger. Looking back, I'm still surprised at the speed at which I learned to spot obstacles I put in my own way and finding ways to overcome them it's as if I was able to watch myself grow and learn something new during every minute of each meeting. The techniques and ways of thinking she's taught me will stay with me as I develop my company, and they have helped me make decisions for my personal life as well. If you're toying with the idea of working with Dorit, go on and take the leap. You'll find it one of the best investments into your career and your mission at work and you'll come out a happier, more self-assured person.

Sabine Harnau