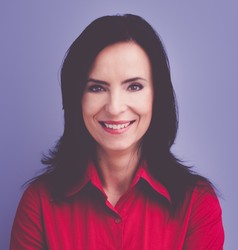 Dorota Jaworska

Opole, Opole
Business Coach, Executive Coach, Leadership Coach
MS, Coach ICF PCC (Professional Certified Coach), Insights Discovery Licensed Practitioner, Certified Business Trainer of House of Skills
Female Coach ICF with business approach. I help my clients to improve skills like communication, leadership, time management, relationship and support them to be more confident at workplace.
About Me
Are you an experienced leader or manager? Are you at the beginning of your management career?
Do you still see not enough communication between you and your team? Do you need to stop working so hard and find a time for yourself or relatives? Do you have a problem with prioritise the tasks at work? Do you need a confirmation to continue your own business?
When you consider to leave a company and need a support in making a decision to run own business, I am the right coach to assist you.
Burnout and work-life balance are linked with my expertise field as a certified coach.
Interpersonal communication, relationships, communication at workplace, organizational skills, management competency, leadership, burnout are the areas within I cooperate with clients.
Enterpreneurs are also in my target group. I support them in business growth or in starting up their own business.
Briefly about myself - International Executive & Business Coach PCC ICF, Certified Business Trainer, Insights Discovery Licensed Practitioner, HR Business Partner at Time2Work and TimeTax companies, CEO of DORADKOM company. In my track record, I have over 17 years' experience in HR area. I specialize in business coaching and internal communication. Personally, so far I have conducted 900h of coaching, 1800h of trainings and 1300h of counselling. I work internationally in English, providing executive coaching and supporting organisations as a consultant.
Reviews
3 reviews (5.0)
Dorota has been our communication coach for the last 3 months and I can say that it has been a pleasure working with her. She has helped us to improve our communication skills as a team and, especially in this period of uncertainty due to COVID-19. Dorota has a lot of experience in her area, and she adapts her classes depending on the requirements of her customers. We will miss her and we look forward to working with her again in the future.

Lorena García
I decided for coaching with Dorota as I needed support regarding important decisions in my life.  Dorota helped me to see things from different perspectives and re-opened my focus on priorities. Her questions helped me to redefine my next steps. What would best describe our sessions would be 'focus'. She helped me to focus on my goals, my priorities but without forgetting myself  and my own needs.

Elbieta
My experience from coaching with Dorota is very good. She is fully professional with her work, really puts her heart into solving client issues. Our sessions focused on developing managerial skills and dealing with stress in daily work. Every time i felt listened to and that i do have support from coach side. I'm also happy that i was given a lot of "homework" - that really pushed me to put into coaching process some extra strenght. After our sessions i see big difference - my communication skills improved (in opinion of my co-workers) and i deal with stress a lot better. I can visualise my goals, see who i'd like to be and understand what steps i need to take to become that person. Summarising - working with Dorota was a pleasure for me and our coaching sessions did help me a lot.

Maciek