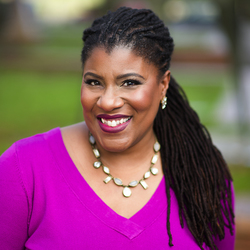 Dr Carol Parker Walsh

Camas, Washington
Career Coach, Entrepreneurship Coach, Executive Coach
PhD, JD, CIC, FFSM
I help driven successful professional women who have climbed the ladder of success only to realize they've climbed the wrong one discovery their life's work in either a fulfilling career or business.
About Me
Have you spent a significant amount of money and time on your education, years climbing a career ladder only to realize your in a career you no longer love or thrive in? Your mission, should you choose to accept it, is to find a new, more fulfilling career path without sacrificing your lifestyle, credibility, and skill sets so you can wake up every morning looking forward to doing the work you know you were meant to do.
Ignite Your Calling, is a 6-step program that gives successful driven professional & entrepreneurial women the roadmap they need to step into their purpose and life's work. In addition to the work of self-discovery, I provide tactical skills on creating a stand out resume, an effective LinkedIn profile, how to captivate the hiring authority during your interview, and how to search for your ideal job. Want to start a business? Together I'll teach you how to discover your niche, develop your signature program, charge the right prices, attract your tribe, and generate income.
We'll also work together to create a powerful professional personal brand.
Hi! I'm Dr. Carol Parker Walsh, an insightful innovator who helps women live and work in alignment with their purpose. As a career & professional development consultant, I've developed a unique system combines my almost 30 years of experience as an attorney, management consultant, executive, researcher, professor, and dean, running an award-winning 6-figure organizational consulting practice and being a national award winner for building a 100+ sales force & helping women develop their small businesses.
I'm a best selling author, international speaker, and global thought leader, and Editor-in-Chief of the AICI Global Magazine. I appear regularly on ABC affiliate KATU's AM Northwest Morning Show and has been seen in the Huffington Post, Thrive Global, PopSugar, and on CBS, NBC and FOX.
You can learn more about me on my website or my LinkedIn profile.
Reviews
7 reviews (0 verified) (5.0)
"I lacked clarity and was ready to give up but I heard Carol speak and knew I had to work with her. Working with Carol revitalized me, renewed my confidence, and changed the direction of my business. I was thinking about going back to work, but by the end of our six-month coaching my revenue has increased over $5,000 per month steadily."

Twila, Business Strategist, Texas
"Carol has transformed my life and my business! I feel reborn!"

Lane', Wedding Coach, Oregon
"I lost my way for a bit. Now I have clarity and a sense that I present the complete package to potential customers and clients. I know the value I offer and how to communicate that. This makes all the difference in the world when I pick up the phone to make the initial contact or walk into a meeting for the first time. I'm not intimidated by others like I used to be. Now I'm landing speaking gigs and getting invited to more!"

Roni, Paralympic Gold Medalist & Speaker, Washington
"Carol, you must be psychic! You took my thoughts about my business and customers and distilled them into a vision of how I can become a walking representation of that business to my customers! When I saw your suggestions, I knew from my heart that you understood me and where I was going. While working as an attorney and judge I had to present a certain image to the world. But after almost 30 years I knew I'd – to use your words – "put my success ladder up against the wrong building" and needed to pivot. My true calling is as a coach and trainer and as such I want to project an image that is uniquely ME! And you've now put me on the path to knowing I'll walk into a room, onto a stage or appear on my live Zoom group coaching and the visual image I present will be in alignment with the material I will be presenting and the message I will be sharing. Thank you, thank you, THANK YOU!"

Sharrell, Attorney & Best Selling Author, Washington
"I'm building my business while still working full time, so it's challenging to find the time and focus. As a result of our work I finally have clarity around what I'm offering in my business and after developing my branded message I landed my first VIP client, created an online program, built my signature talk, and have the roadmap to a successful business."

Janice, Communications Consultant, New York
"To everyone else I was successful and had the perfect position. But inside I was unhappy. I knew I was in the wrong job but I couldn't see a clear way out. I didn't want to leap without knowing where I'd land, but after working with Carol I have crystal clarity on my next best steps AND have a plan on how to get there. Working with you has changed not only my career, but it's improved by family and home life. If you're unhappy in your job or trying to figure out 'what you want to do when you grow up,' you must work with Carol. She's brilliant at what she does."

Terry, Attorney, New Jersey
"I was having a problem attracting the income level and opportunities that reflected my level of experience, expertise and leadership. I wasn't sure why I was stuck. Or, why I felt I had to settle for a business or job I hated to profit. Working with Carol helped me to be true to my authentic core. I've ignored, denied, shrunk and held my strength and gifts back for years. ALL THAT HAS CHANGED! I've REMOVED the limits and EMERGED!"

Qiana, Founder Emerge Media, Pennsylvania