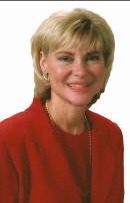 Dr Doris Helge PhD Certified Coach

Chehalis, Washington
Life Coach, Career Coach, Relationship Coach
MSW, Certified Coach, numerous certifications
When you face a challenge, your brain is hardwired to "default" into fear. Discover how easily you can overcome that tendency & enjoy confidence & joy. Free 30-minute Discovery Call. Immediate value.
Details

Chehalis, Washington 98532
Gender: Female
About Me
For decades, Doris Helge, Ph.D. has been helping people just like you achieve their dreams. Doris' clients call her "The Joy Coach" because she has a unique intuitive ability to perceive the hidden core of what's been blocking your success and happiness. With Doris' help and respect for perfect timing, your "joy blocks" are released with gentleness and love . . . plus your work with Doris is fun!
You'll love Doris' unique coaching techniques. She knows how your brain works. The human brain is hardwired to default into fear. When you choose Doris as your coach, you always feel safe, so you make rapid progress.
Because Doris' work is so innovative, you may have seen "Your Success Coach" interviewed on "The Today Show," CNN and NPR. Doris is author of bestselling books like "Joy on the Job" and "Transforming Pain Into Power -- Making the most of your emotions" now published in many foreign languages.
Signup for a free Discovery Session & gain immediate value. Then you can choose from an exciting menu of private coaching, group coaching & mastermind groups.
"In my first 40 minutes with Doris, she helped me crack the code to confidence, success & joy! I am a huge fan of Doris' coaching. Work with Doris & overcome YOUR roadblocks."
Cathy Nielsen, consultant, Wa. state
Dr. Doris is a certified coach and mentor coach. Acclaimed "A Master Coach," Doris has taught for four international coach training schools.
You deserve a coach who makes you feel confident & safe while you discover your full potential. You have at least one exceptional talent that no one else on Earth possesses. Do you want to be appreciated for being 100% YOU? Want to make more money by doing what you love to do? Would you like even more confidence & rich rewarding relationships?
Take advantage of the special offer you're now entitled to. Sign up today for YOUR FREE BREAKTHROUGH SESSION valued at $175.
Reviews
25 reviews (5.0)
Thanks to Doris, I lost 56 lb. and kept it off! Her approach is different! It works!

Gary Carpenter, Construction Consultant, Toronto, Canada
I have ADD and ADHD. Dr. Doris is a "god-send!" She helped me learn how to focus and prioritize. I'm now organized! I can hardly believe it! I finish projects! I slow down when I need to and speed up when that's better I can regulate my emotions. Communication is so much easier for me. I get respect at home and at work! Thank you, Doris!

Amber Jackson, ADD and ADHD client of Doris Helge, Ph.D.
I was lugging old relationship pain into a new relationship. This was killing any chance for happiness. I took Dr. Doris' teleclass "Transform a Painful Relationship Into a Powerful Partnership." ALL of my work and personal relationships improved. Check it out at http://CoachingByDoris.com/tpipTeleclass/

Evelyn Jacobson, Media Relations Specialist, Toronto, Canada
My confidence is 300% higher after hiring Doris Helge, Ph.D. as my coach. She also teaches "Career Confidence Classes" so I signed up. What a great investment! If you want more success, elevate your confidence! Doris career confidence classes are described at http://CoachingByDoris.com/CareerConfidenceClass.com/

Kelly Porter, Investment Advisor
My profession is fraught with stress. I have to think outside of the box yet be vigilant about details and accuracy. My schedule is sometimes "ridiculous." Coaching with Doris has helped me regain the joy available in even the most stressful job.

John Murphy, Expert Witness
I highly recommend Dr. Helge's coaching. I was unsure of my true career goals until working with Doris. Once we investigated my hidden internal conflicts, I approached my career with an intense passion I'd never before experienced. She has a well-tested process worth exploring if you are feeling burned out, confused or you have nagging inner voice saying, "I want more out of life.

S. Johnson, Johnson Mediation Services
I was floundering in lack of career clarity, working way too hard, knowing I wanted to spend more time with family and friends but I had invested many years in my education and training. I couldn't see my way out. If I stayed where I was, I would miss the early years of my children's lives. If I changed careers, I'd be starting over. Doris helped me stop focusing on potential problems and shift my focus into the possibility of total career satisfaction. Once I changed my mindset and she led me through a step-by-step solution to my career dilemma, I knew exactly what to do. I'm so glad I took advantage of this opportunity to have all of what I wanted . . career AND personal satisfaction.

J. Myers, attorney
With her amazing compassion, intuition and caring, Doris helped me transform the painful parts of my life into the Source of my current happiness and loving relationships. With Doris' assistance, I became the person I was destined to become. After years of feeling like a victim of my past, I'm now a fully empowered woman. Now I love all parts of me. I'm so strong and self-assured that negative people can no longer knock me off center. Thank you, Doris!

Michelle Easton, City of Boston Public Works Department
Do you ever feel alone or overwhelmed by feelings like anger, sadness or helplessness? That was my life before I signed up for coaching with Dr. Doris. What a gift I gave myself! My life is now blessed with a nurturing support system. No more lonely nights and weekends . . . plus now I know I can do anything.

Naomi Wright, RN, Children's Memorial Hospital, Chicago, Illinois
With her warmth, support, and tenderness, when I felt fragile and alone . . . often hopeless . . . after losing my child, I always felt safe taking my next step forward. Doris helped me regain joy. Before working with Doris, I didn't think it was possible. Now I'm whole again. Every day is a new beginning!

Beth Rice, Admin, Microsoft, Bellevue, Washington
Doris, you are an awesome and compassionate coach. You've made a huge positive difference. Wow!!! Thank you again.

Adriana Nicholson, New Mexico
Doris is so intuitive. I love her couples coaching. Doris has a rare gift. She is tremendously supportive and encouraging yet nothing passes unnoticed. This means that each partner grows and the couple grows. You'll be so glad you chose Dr. Doris as your coach!

Melody Bates and Tom Cartwright, Tampa, Florida
Doris will expertly guide you to that place of inner knowing that lies within you, softly coaxing the jewel from the stone. This will result in you blossoming into your authentic and beautiful Self, as God intended you to be.

Rev. Cheryl Walters
Doris, I've kept the weight off that I lost when you helped me de-stress. I'm so grateful that you helped me develop an enjoyable exercise program and showed me how to stop yo-yo dieting and lose weight easily by listening to my body. Woohoo!

Jan Nelson, RN, Alberta, Canada
Doris, thank you so much for your generous spirit and your encouraging words. With your help, I'm delighted to say that I'm really on track. Your work is greatly appreciated. I feel the tingle of aliveness back again

Linda Hough, Find Your Path to Freedom
This is different! It works! I use Doris' insights and techniques every day.

Kenneth Baker, Regional Manager, Cost Cutter, Inc.
Doris, I feel so empowered now. You always recognize and stress my strengths. You've helped me realize that I am on track with my life and that there is nothing wrong with who I am. At points in my personal and professional life I wanted to just up and walk away from all the hard work I had been doing. You were there to help me not only sort through my thoughts and feeling of being overwhelmed, you were also able to show me that with every new step in my professional life comes growing pains and you helped me work through them.

Rebekkah White, Host of Heal Yourself Talk Radio, VA, Web Designer
My coaching with Doris was one of the most amazing experiences I've ever had, right up there with being on top of Machu Picchu…I GOT PROFOUND RESULTS!"

Jacqueline Rubasky, San Jose, California
Doris, I was amazed at what happened during our sessions. You were so totally focused on helping me reach my goals. You helped me discover my inner strengths . . . strengths I didn't even know I have. I love truly expressing myself and being 100% me. I'm moving forward now! Thanks for your help!"

Edna Johnson, University of British Columbia, Vancouver, B.C.
Doris, thank you so much for your guidance, I am finding our sessions are providing me with so much it is hard to explain. Increased confidence, acceptance of me and thoroughly enjoying this journey I am on; are just a few of the areas you are contributing to."

Janette Dwyer, Retirement Specialist, DesignYourSuccess.com
"I built my dream job by working with Doris!"

Betty Lacker, Johnson & Johnson, Inc.
After only a few sessions with Doris, this will be my most successful year ever. Thank you!

Helen Georgaklis, Financial Planner & Entrepreneur, Montreal, Canada
Thanks to Doris, I finally attracted the perfect relationship for me. How sweet it is!"

Patricia Campbell, Denver, Colorado
Doris helped me discover what was really holding me back. After reducing my stress, my extra weight dropped away and I stopped smoking. Even better, these changes last!

Lorene McMillan, PriceWaterhouseCoopers
Thanks to Doris, I am finally able to balance my personal and professional life.

Lynn Johnson, certified athletic trainer, Seattle, Wa.
The Smart Way To Find A Coach

1 Describe Your Goals

2 Get Matched

3 Free Consultations
Find My Ideal Coach Now