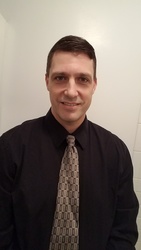 Dr Eric Fields

New York, New York
Health and Fitness Coach
Psychologist
I work with people who have longstanding struggles losing weight AND keeping it off. More than simply prescribing a diet and exercise plan, I help them fix their unhealthy relationship with food.
About Me
As a psychologist, I have been helping people drastically change and improve their lives for over 20 years. I have maintained a very successful private practice in New York City and have now been expanding my services across the country as a weight loss coach/consultant.
As a weight loss coach, I developed a very powerful program that addresses ALL aspects of weight loss: diet, exercise, motivation & mindset, and the food relationship. This program was not just based off of my rigorous training and expansive experience as a psychologist but also my own personal struggles and journey with weight loss!
I offer a ton of support during my 8-week program. I have learned that this is crucial to change behavior, which is essentially what you need to do to lose weight. People need accountability, and I inspire and challenge my clients to stay on track and keep making progress.
Reviews
Dr Eric doesn't have any reviews yet.