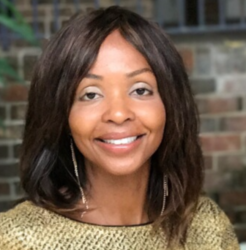 Dr Lepora Flournoy

Atlanta, Georgia
Life Coach, Executive Coach, Leadership Coach
BA, PhD, CCL, Prosci, SHRM- SCP, SPHR, Six Sigma Black Belt, PMP, CSM
I coach leaders & high achievers who aspire to lead & live with a continuous improvement mindset. I help them identify gaps, reach goals, enhance strategies & better their lives with balance.
About Me
Dr. Lepora is your Coach for Transformational Leadership Change and High-Performance Living! Dr. Lepora remains on a global platform and has delivered speeches, developed workshops, and programs that have transformed organizations, leaders, and lives across the spectrum. For a complimentary consultation, click the "Request Free Consultation" button.
Dr. Lepora knows that all people are different and yet the same. She has traditionally shared her expertise with executives and leaders of top organizations, yet now shares it with the world. As a highly sought- after public speaker, her focus has been on high performing life success using actionable and accountable steps.
Dr. Lepora helps clients to:
• Strengthen relationships
​​• Improve Emotional Intelligence
• Enhance Strategic Thinking
• Better their Careers
• Enhance their Business Strategies
• Increase Confidence
• Improve Executive Presence
• Increase Life Balance
• Enhance Diversity Expertise
• Understand and leverage style differences
• Master Communication Skills
• Increase awareness of self and others
• Increase credibility with peers and organization heads.
• Cultivate greater influence
• Be effectiveness, efficient and productive
• Strengthen leadership and teams
• Support Spiritual Growth
Dr. Lepora is the author of Journey to Authentic Joy. Her book consists of daily essays that are inspirational and touching, easy to digest, yet challenges you to grow and transform with grace.
Reviews
5 reviews (5.0)
Thank you so much Dr. Lepora! You are a Godsend! Without you, it would have taken my husband and me far longer to appreciate our different cultures and how they impact our relationship.

Emma Fleurs
Dr. Lepora was a lifesaver. She provides just the support that I've been needing. I put off hiring a life coach for months. My one regret is that I wish I would have done it sooner. She has helped me to focus on not only getting through my current life challenges but to make success in re-building my life in a better way. I am very grateful...

Maya Rogers
I worked with Dr. Lepora when transitioning between my director role of six years to my current Vice-President role. She not only helped me to develop the proper leadership acumen for that role but also helped my team and me to properly assimilate with each other.

Myles Gusteau
Even leaders need support too. I appreciate Dr. Lepora's experience and candor in helping me to serve my team and organization better. In the process of becoming a better leader, my career has become far more attractive as well. She is by far the best executive coach, with whom I have ever worked!

Caleb Matthews
Dr Lepora is a fabulous coach and person. She helped me work through a very important transition in my life. My family and I experienced some unexpected challenges and she was right there with patience while challenging me to get back to thriving as I deserve.

Layla Sampson