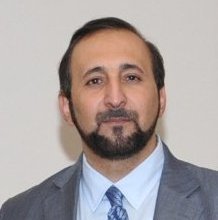 Dr Nasser Al-Furaih

Kuwait City, Al `Asimah
ADD ADHD Coach
President of the IICandM for Kuwait and the Gulf, Kuwait Chapter for the International Association of Coaching IAC
Anyone who feels the need to be helped. Anyone feeling stuck and unable to go on for any reason whatsoever, wanting to change their life, improve it's quality, heal, etc.
Details

Kuwait City, Al `Asimah
Hourly Rate: £60 to £65 British Pounds
About Me
Reviews
36 reviews (5.0)
I had social issues which Dr. Nasser worked on with me and the improvement is unmistakable.

Maha, Teacher
I had social, family, personal and health issues. With the expert coaching of Dr. Nasser I have improved so much and still at it.

Afnan, Research assistant
I needed help for my 6 years old daughter who didn't know how to deal with children at all. She is improving fast.

Fatimah
I needed personal change, anger and stress management, self-development, fear control, self confidence, better communication skills, a positive mind set. After two month with Dr. Nasser I started getting a grip on all I wanted and am currently working on it. Amazing.

Othman
I had family issues which Dr. Nasser helped me resolve successfully.

Maryam, student
I had issues with eating properly, lost too much weight, could not move. Within one month of therapy with Dr. Nasser I started eating well, my weight returned to normal and I'm starting to go back to my old self.

Noura
I had many issues, like trust, security and love. I started coaching with Dr. Nasser, and it helped me improve my self confidence and set goals as well as center myself.

Maha, photographer
I had health issues and Dr. Nasser's treatment helped me learn to control them well.

Ghanima
I had general confusion about everything, inability to make a decision, no goals, depression... Dr. Nasser coached me through all this, helped me rise my awareness of my issues and how to deal with them and solve them.

Muna, not working
I had social and family issues which I could not resolve. With Dr. Nasser's coaching everything came in it's right place.

Alaa, Teacher, Ministry of Education
I had a serious social issue which Dr. Helped me solve in a simple yet very effective way.

Sundous, Medical Lab Specialist
I had various issues which Dr. Nasser taught me how to solve and supported me all the way.

Jenan, Administrative co-ordinator
I had issues with depression, fear, anxiety, crying and an lot of stress. Dr. Nasser's therapy has almost gotten rid of all this (we are still in therapy).

Hamad, student
I had life issues and career issues. Dr. Nasser coached me to solve all my problems, and created a path for me to follow should I encounter the same .

Nadia
I had some psychological issues, but thank God Dr. Nasser helped me overcome them, as well as helped me grow in my career and fix my social life.

Wadha, Ministry Employee
I had some health issues and Dr. Nasser helped me deal with them. I overcame constant fatigue and fear.

Mishari, Miliraty
I had personal, career and other issues. He made me psychologically stable, reassured and self -assured, and made me see the positive in everything.

Amaby, Applied System Analyst
Some psychological Issues that he is helping me very successfully with.

Nawaf, retired
A Psychic disorder and focusing on college studies. I have now gotten motivated, focused and can control my attention and intention.

Mr. Abdullah, college student
Dr. Nasser has been helping me with Rheumatoid Disease, Psychosis, Parathyroid gland activity as social and career pressures and issues. He's made it possible to change every negative into a positive.

Ms. Hanadi, Teacher
He helped my 11 years old son with Downs syndrome improve his health and overall. Excellent.

Ms. Haya, housewife
I had social problems and health problems. Now I'm improving visibly. He's excellent.

Ms. Nouha, Retired
I had depression, my job was a mess, i could not concentrate on anything. Dr. Nasser helped me fix al that and also taught me how to keep it under control.

Mr. Ali, Director
The Doctor helped me with studying better and focusing. He is a very respectful person whop helps me a lot.

Mr. Ali, Student
I had life problems, and also missues of how to think and handle stuff. I feel much better now, more relaxed and comfortable.

Ms. Shoug, Banker
I had some social problems and issues that were dealt with very effectively.

Ms. Muneera, Manager
Several Personal issues. Dr. Nasser Helped me develop my personality and adapt to different circumstances, at work, in my social and personal life.

Ms. Sarah, Teacher
Emotional issues, sadness.We are still in the process but the change is obvious.

Ms. Hessah, Engineer
I was stressed, full of negative thoughts and negative self-talk, and after having been coached by Dr. Nasser I feel calm, centered, my head and thoughts are clear, I'm much more positive and can think clearly and make decisions.

Ms. Fatma, Engineer
I had a really hard time dealing with my mother's death for over three years. He's amazing, he helped me so much in dealing with this and in so many other personal issues, completing my studies, and with my work.

Ms. Reham, house wife
I had personality issues and doubts about everything. Dr. Nasser coached me on how to deal with personality issues and also how to get rid of doubts.

Mr. Yousef, self-employed
I have had some personal issues which, with the coaching of Dr. Nasser have gotten much better, and most are gone. He's improved my personality, all different aspects of it, my behavior and attitude.

Ms. Yasmine, Financial Controller
I had health issues which are now gone. Dr. Nasser found the ways and led me to them. Hence I'm much more efficient, strong and healthy. Thank God.

Mr. Fouad, Director
I had a lot of personal issues, most of which have been resolved thanks to Dr. Nasser's coaching.

Ms. Heba, Investment Accountant
I felt weak and incapable of change. Unsupported. With Life Coaching from Dr. Nasser I am a different person. Confident, strong, independent.

Ms. Maryam, Banking Marketer
I suffered form depression, insecurity and anxiety. Dr. Nasser coached me and used various techniques to solve my problems.

Ms. Tarfa, a Banker.
The Smart Way To Find A Coach

1 Describe Your Goals

2 Get Matched

3 Free Consultations
Find My Ideal Coach Now