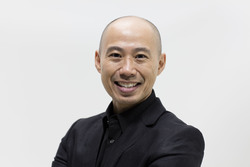 Dr Wilson Leung

Toronto, Ontario
Executive Coach, Leadership Coach, Team Coach
Certified Executive Coach | Doctorate in Leadership | VP Global Learning & Leadership Devt | Director Graduate Leadership Institute | Certified MBTI
I inspire executives, leaders and teams to maximize performance and leverage strengths. My clients build leadership capacity by delivering impactful results and developing effective relationships.
About Me
I inspire C-suiters, executives, leaders and teams who may feel stuck taking their leadership to the next level. Do you lack clarity of personal leadership direction and purpose? Are you struggling to find a greater sense of leadership confidence and presence? Do you find it difficult to manage your emotions, leverage your strengths, or balance work & life? Are you trying to figure out how to lead your team more effectively or build better team relationships? Do you wrestle with leadership fears that are holding you back in some way?
You are not alone. Many leaders struggle with these common leadership barriers. The good news is that you don't need to stay stuck here. These challenges can be the very fuel for meaningful growth opportunities that can propel your leadership. If you are willing to put in the hard work and commitment that would be required to face these challenges head-on, I can help coach you to the next level. We will diagnose the source of where you feel stuck, and then explore strategies to navigate it. My clients tell me they feel more empowered, confident and inspired. They describe the coaching process as powerful, practical and relevant.
I am a certified Executive Coach with over 20 years experience providing coaching and mentoring in various settings. But I am not only a coach, but also a senior leader myself so I have personally experienced these challenges and learned valuable lessons. I am the VP of Global Learning & Leadership Development of an international company where I have the privilege to coach various executives and leaders around the world. I am the Director of the Graduate Leadership Institute at a university where I coach Masters and PhD students to develop their leadership capacity. I hold a Doctorate in Leadership through which I developed a field-tested tool to support leaders in navigating their leadership fears.
I am confident that with your effort and drive, we can take your leadership to the next level. Let's connect!
Reviews
6 reviews (5.0)
Wilson is an exceptional life and career coach. I had the opportunity to connect with Wilson and it definitely empowered me to be a better version of myself. Wilson is calm, composed, patient and a great listener. He understands you well and creates a personalized framework that would help you overcome challenges. I would highly recommend him. Thank you for all the support and guidance, Wilson!

Asavari
I had the pleasure of working with Wilson a few years ago. I was headed toward my next promotion and wanted to become a better leader. Wilson is an excellent coach who cares about your long-term success. He listens carefully, analyses your concerns deeply and asks the right questions. After each session, he encouraged me to do some self-study and shared many insightful articles related to our discussion. After several months of working together, I got successfully promoted. Our coaching sessions played an essential part in this journey, and I can't thank Wilson enough for his support!

Katherine
Wilson is someone that you remember. I had the chance to participate in group coaching lead by him on a few occasions, and every time, I was very impressed and inspired by his wisdom.

Claire Grevedon
I've had the great fortune to work with Wilson regularly over the past couple of years on my leadership skills and have found it hugely valuable. But his impact has been beyond just leadership skills. Wilson has provided me salient advice and counsel on my career, and how to go about achieving growth, success and importantly happiness & fulfillment. I can honestly say there's not a meeting I have with Wilson that I don't take a key, actionable insight from.

Peter Bolt
My executive coaching sessions with Wilson led to transformational change for myself, and my career. I met with Wilson at a time where I was "stuck" on how how to move forward (practically & emotionally), and within a couple sessions he was able to provide me with a combination of empathy, tools, a plan, and homework. He also held me accountable, and kept building on the plan at my progress updates. I went from feeling "stuck" to being described by others as "having hit my stride", and I can confidently say I couldn't have done it without Wilson's guidance & support.

Julie Haroutunian
Wilson coached me at the start of significant project that I was leading at work. He helped me navigate through issues, not by telling what I wanted to hear, or spoon feeding me pat answers, but by asking the right questions. His coaching process helped guide me in developing a practical and successful approach.

Derek Eng