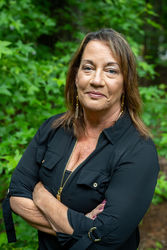 Dutch Langley

Concord, North Carolina
Life Coach, Relationship Coach, Entrepreneurship Coach
Certified Master in Neurolinguistic Programming, Transformation Life Coach Certification
I coach high performing women between 30 and 55 who want to end the cycle of self-sabatoge, relationship issues, anxiety, negative memories, unfulfilling careers and destructive self-talk.
About Me
Struggling with a relationship? Need to increase self confidence and enhance your ability to communicate to others? Need a coach to help you set goals and hold you accountable?
Throughout my 40-year career, I have been privileged to teach and coach to thousands of people from around the world about what makes people tick and how our own internal and external language impacts our own emotions and behavior as well as the emotions and behavior of others. If you aren't getting specifically what you want, then we need to dig into that language and shift it so that your goals will be met!
Together we will uncover belief systems, values, obstacles, and patterns that are getting in the way of you experiencing a positive relationship with yourself and others and keeping you from achieving your goals. Picture your anxieties, fears, and negative internal language diminished!! For good!! Sound impossible? Nope. And when I help you understand how to create shifts within yourself, you will be amazed and excited!
Success leaves clues. I will help you uncover those clues and implement them in your life. I coach the whole person. Coaching is a forward-focused, goal driven approach to personal change. It is a comprehensive process where we will create a road map that will get you from where you are now to where you want to be. It is an empowering and rewarding experience and investment in yourself!
Past Awards Include:
• Rising Star Award (Women Business Owners Association/Charlotte, NC)
• Top 40 People under 40 (Business Journal/Charlotte, NC)
• Top 25 Women in Business (Business Journal/Charlotte, NC)
• Hall of Fame Award (Charlotte Chamber of Commerce)
• Entrepreneur of the Year Award (Charlotte Chamber of Commerce)
Education:
Certified Master in Neuro Linguistics
Certified Transformation Life Coach
Undergraduate Degree – Business - (UNC Charlotte)
Grad work – Business– (Queens College)
Are you done waiting for your life to be magnificent?
Reviews
I have known Dutch for 20 years, both as someone that has benefitted from her coaching and as a peer who has watched her create amazing results for her clients. Her vast experience and her understanding of human behavior is immense. As a coach, she is goal oriented, engaging, direct, and incredibly insightful. Anyone reading this testimonial.just hire her.you deserve to receive the transformation she can help you achieve.

Theresa