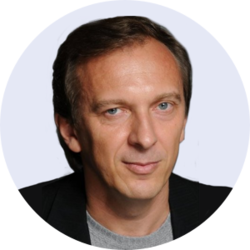 E G Sebastian Asheville, North Carolina
Business Coach, Entrepreneurship Coach, Performance Coach
CEC - Certified Empowerment Coach (through IPEC Coaching)
I help (new) Coaches, Consultants, or Speakers to Become Seen as an Authority in their Niche; Gain Massive Visibility; and generate more leads and enroll new clients. 30-DAYS GUARANTEE OR 100% REFUND!
About Me
I specialize in helping coaches, consultants, speakers, authors and service-business owners put in place crucial business-growth and marketing elements needed for your business success*.
* To ensure best results, you also get 180-Days access to the myClientAttractionAcademy video tutorials, checklists, resources, and weekly online self-coaching eMail series.
Main areas of my coaching :
1) Help you overcome/implement any technology challenges you might have (create client-attracting website, set up autoresponder, etc.)
2) Help you pinpoint the activities that'll provide the shortest path to your biz-success, and hold you accountable to implement them
3) Help you become seen as an Authority in your Niche
4) Help you gain massive visibility
5) Help you develop your signature program (group coaching, membership type program, online self-coaching program, etc.)
6) Help you publish a book (I have a 30-Day easy-publishing method, that'll help you publish a book even if you hate writing)
PROFESSIONAL BACKGROUND
I'm a Certified Empowerment Coach (CEC), certified through iPEC/ the Institute of Professional Excellence in Coaching (2003); certified Seminar Leader through the American Association of Seminar Leaders (ASLA); and a certified DiSC Trainer/Facilitator.
Author and Co-Author of multiple books (2 of them Amazon Best-Sellers). Co-Author of Bushido Business (with Brian Tracy & Steven M.R. Covey); and Author of the soon-to-be-published Get More Clients by Next Week - 51 Proven Client Attraction Strategies for Coaches & Consultants - contact me to get a FREE Pdf COPY of this 236 page book!
I've been running my businesses successfully for 25+ years. in 2003 transitioned into Leadership & Performance Coaching, focusing on Productivity, Conflict Management, and Workplace Bullying; then in 2009 transitioned into marketing and business-development coaching.
Contact me to request a detailed Business Health Diagnostic ASSESSMENT.
Reviews
E G has 15 reviews.
E.G. was crucial in getting me to where I am today. Last tax year I tripled my income, and this year I'm on track to triple that! That's 9x's as much as I was making before signing up with E.G.!

OK, getting help making a high income is truly great stuff, for sure, but really when it comes down to it, it's E.G.'s all-in heart and integrity that's the clincher. How many coaches have mad skills, the A-Z skinny on successful marketing, 1,000% integrity, a big heart, and will go the extra mile to help you see your success through to where you most want it to be? He's the guy you want to have in your corner!

In my opinion the choice is simple: Sign up for E.G. Sebastian's offers, purchase a membership in myClientAttractionAcademy, and hire E.G. on as your coach. I did, and it really was the game changing moment for my business(!)

Samuel Markewich, Business Coach, Montpelier, VT
Working with EG has been one of my best investments, without his targeted direction, support and knowledge I would not have achieved what I have. Highly recommended!"

Kirstin O´Donovan, Productivity Coach
I first met E.G. at an Improve Your Sales Performance Workshop where he opened my mind to several opportunities I hadn't considered previously. We hired him as a Personal Speaker Coach and with his assistance and insight within 2 months we had our first paid speaking engagement. I would also highly recommend him as a Sales Performance Improvement Speaker and Speaker Coach as well. He has a great sense of humor and his classes are interactive which I enjoy as it keeps the sessions enjoyable, entertaining and educational. I recommend him with the utmost enthusiasm and I am sure any Corporation or individual that hires him will have the same feelings.

Ron B Kirby, Area Director Consultant South Carolina LowCountry at BNI (Business Network International)
E.G has a wealth of knowledge and information. With his coaching services I was able to start my paid speaking business. He goes above and beyond in our sessions, he holds nothing back because he wants to see his clients succeed. With his help I got to start living my purpose and affect women's lives all across America . If someone is in need of a coach, I highly recommend E.G. Sebastian.

Tiffany Anisette, Entrepreneur, Handbag and Shoe Designer, Author, and Speaker for young girls and women
I have had the privilege in working with E.G. on numerous occasions. E.G. was hired by our company to be
the keynote speaker for our international conference we held in Savannah, GA. With attendees from Singapore to Brazil, E.G.'s ability to relate and connect to such a diverse audience was incredible. He not only relied on his ability to speak multiple languages but on his sharp and timely wit. The presentation was a huge success and was the perfect beginning to our conference.
In addition, I have hired E.G. to coach me in sales. Through E.G.'s keen insight on sales and the use of his Disc System, I was able to improve my sales techniques and thus increase revenue for my company. I highly recommend E.G. for any keynote presentation, sales training (individual and group), or any presentation you have that needs a qualified and high energy speaker.

Doug Fent, NuBarter Teritory Owner
I write this long overdue recommendation for a simply brilliant individual and an amazing system. I am one of the fortunate ones who have access to his Client Attraction academy online and let me just say that the information is very user-friendly and extremely important.

There is less fluff in his materials and he focuses on pragmatic ways to market. Not only that, but he also shares powerful weekly business summaries. At last, a practical no nonsense approach to marketing just the way it should be. Client Attraction Academy is replete with go-to resources as well.

Kamlesh Darji, Life Optimization Coach, Winning Karma
I have been lucky enough to have come in con

tact with him this year through some of our mutual groups we belong to and appreciate his insight and services. E.G.'s client attraction system is worth every penny no matter what business you are in. It is highly adaptable and easy to follow. If you want a guy who knows marketing and knows what he is talking about, E.G. is your man!!!

Jason Turner, Entrepreneurial Success Coach
It was a great day when I stumbled across "My Client Attraction Academy" and became acquainted with E.G. Sebastian. First and foremost E.G. deeply cares about the people he serves and is dedicated to their success. He has constructed what I believe to be the best business training membership site on the Internet! The weekly email training and video tutorials are first rate. Every time I have a question I go to this site and feel like I have hit the 'mother lode' of resources to help move my business to the next level! You cannot go wrong when you choose E.G. Sebastian and My Client Attraction Academy.

Deaunna Evans, Master Life Coach and Peaceful Parenting Specialist
E.G.s program will keep you on track to reach your business goals. It's so much easier to get customers when you use proven strategies than going it alone."

Robert Sebestyen, Owner of AmeriClean Eco-Friendly Dry Cleaners & Fine Tailoring, Charleston, SC
EG is an amazing coach in every sense of the word – highly knowledgeable and very intuitive to the needs of his students. I highly recommend E.G. as a coach and client retention strategist if you want to excel in your business and attract great clients."

Arfa Saira Iqbal, Direct Response Copywriter, Freelance Writing Services
As a novice entrepreneur I was not always sure what the next thing was to do. The Client Attraction Academy provided me with 2 wonderful elements that took away all the uncertainty for me:

1. A Customized road map – a plan that will show me where I have to start. This guides me along the journey to become a truly successful entrepreneur.

2. How To's – I know most of the terminology, but as a novice it is sometimes difficult to write a USP. The Client Attraction Academy has so many examples.
and teaches you step by step to create a perfect USP. This is just one of the wonderful tips and techniques that can be found in the Client Attraction Academy.

The Client Attraction Academy is a brilliant concept for entrepreneurs, but it is the support by EG that makes this stand out from anything else. It is almost like having my own life coach on standby.
I would recommend E.G. Sebastian and his Client Attraction program anytime…

Hendrik Nieuwoudt, Parenting Coach, Practical Parent Coach
E.G. is able to put your situation in a real, practical context and use examples that makes things clear. He has the experience and know-how to help get you results.

Miranda Oprisan MA CCP, Life and Relationship Coach | Author | Communication Specialist | Critical Thinking Expert
Thank you so much for the clarity you brought to my challenge with markets and niches in addition to the information you provided about marketing my book.
Please don't hesitate to use my name as a referral for your valuable service.

Michael Shenker , StarPerformer Consulting
E.G. provides a wealth of useful information for people in business. He has tremendously helped me grow and develop my business. I highly recommend E.G. to anyone in any type of business."

Candace Breen, Realtor at RE/MAX Central
E.G. is one of the most professional person I have met in the field of coaching, consultancy and mentoring for coaches and business owners who want to attract more clients.

Apart from being an excellent coach, E.G. is a person of heart and trust. If you need a coach or mentor in your business, I highly recommend E.G. and his services!

Patricia Gozlan, Prosperity Coach Expert – I help healers who are getting in their own way to get a good start with the next chapter so they can prosper