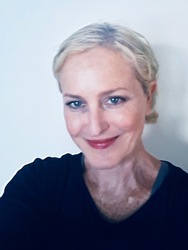 Edana Spicker

Boston, Massachusetts
Life Coach, Career Coach
Certified Strengths-Based Life + Career Coach/Goal Imagery Institute, Editor, National Endowment for the Arts Advancement Grant Program
It's time to enjoy your life! Clarify + reach goals, boost satisfaction + confidence + manage changes in your personal /professional life with coaching grounded in the science of natural strengths.
Details

Boston, Massachusetts 02136
617.821.1102
Send Message
Visit Website
Hourly Rate: $125 to $350 US Dollars
Gender: Female
About Me
This is what people have to say after working with me:
"It helped me to see where I am and where I want to be."
"I walked away with more confidence."
"I realized I need to present an authentic view of myself."
"I have tangible next steps and ways to take control of my path."
"I've said this several times and I'll say it again; you've really been a tremendous help to me on my professional journey. I really wonder where I'd be mentally and in my career if I hadn't met you. I am just so grateful for your presence in my life!"
As a certified strengths-based life/work coach and editor, I am skilled at helping people do whatever it takes to clarify their goals and communicate it to the world. I use a few assessments based in positive psychology to identify your natural strengths combined with a collaborative and fun approach to coaching. I can help:
• wipe away the cobwebs of self-doubt and inaction
• build a foundation of self-awareness and confidence
• clarify and achieve personal and professional goals
• manage uncertainty or inspire change
• quiet negative self-talk
• recognize and embrace natural strengths
• make decisions from a place of authenticity
• explore new opportunities with confidence
• clear clutter and/or finish that looming project once and for all
• get things written down from bios to blog entries
Reviews
4 reviews (5.0)
Edana helped me look at my challenges from a different perspective, and figure out how to apply my strengths to work through those challenges. I developed new action items to implement going forward to ensure I am making the most of my strengths, and constantly challenging myself to see how I can apply my most prominent strengths in everything I do. This is a very different approach for me, as historically I fought against, and effectively buried, my strengths (because of the career I was in). Edana helped me uncover those strengths, and bring them to the forefront of my mind so I can be more intentional about putting them to use!

Chelsea Conrad
"Even though I worked with a coach before, I have a whole new respect for it. There is something in the dynamic of working with you that allowed me to have an 'aha' moment and make solid tangible progress. I know you have technical competence and editorial skills, but ultimately there is some "whoo whoo" to this. I feel that a humungous boulder in my life that has been stopping me from doing other things and reach other goals - like getting in better shape - has opened up. Not having my resume done has been driving me insane. Now, my attitude about a job search is so much lighter and I am excited to see what doors will open for me instead of worrying about which ones are closing."

Eliza, Senior Academic Administrator
Edana supports me in staying focused, driven, intentional and aware of my next move to get me closer to my goals. She sees the possibilities, opens doors, connects me to the right people and is alway looking to elevate and expand what I have to offer. She highlights my skill set and brings out my personal best. Edana is an integral part of how I work, play, my career process and life/work balance.

Bina, Artist/Designer, New York, NYC
To be honest I was a little skeptical – I am not the type of person to work with a life coach, and I was certain that I had my priorities set. But, Edana had been a wonderful resource for past projects, and I agreed to give her a shot. After our first session I was convinced of her methods. She encouraged me to take things "off the back burner" and take small steps to reach my goals today, instead of waiting for "the right time". We spoke about things that I wanted for my life that I never had the courage to say out loud, and she made me believe they weren't impossibilities. After our three sessions my life was on track – my satisfaction in every aspect of my life had improved, and I am a fuller, more successful person because of her support. I didn't know I needed her, but I am beyond appreciative for what she's done for me. "

Nikki, Executive Director, Boston, MA