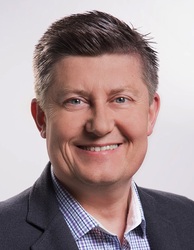 Leadership Coach, Performance Coach, Career Coach
MSc Engineering, Master in Accounting & Finance, Master in International Commerce, Napoleon Hill Certified Instructor
Feel stuck in your career or profession? Want to make a bold move? Whether you are in a Corporate role or an Entrepreneur who want to transition or set a new direction, I can help you walk that path.
About Me
"Whatever I do, I do it with Integrity and Authenticity, and I believe that any person can achieve all she wants following the same values. I envision a world operating on the basis of mutual help and respect.
 
The way I demonstrate my Integrity and Authenticity is by showing myself at my very best on all my Client interactions, continually investing on my knowledge and skills, and providing free support for those who cannot afford personal coaching.
 
To realize my vision, I create personalized coaching programs, where Clients are motivated and inspired to move to the next level. I coach individuals who want to overcome challenging situations and succeed in achieving their goals with less stress and calmer confidence."
I always wanted to improve and progress in my career, working hard and continuously motivating myself but, shortly after I was given a new job role and achieving good results, I used to become bored and looking for something else. Many times, feeling stuck.
Over time, and without me being aware of it, I started becoming more interested in the personal development and improvement of my colleagues and employees than in the mere technical details an engineer is supposed to love.
This situation made me see the human part of the business, what led me to coach, motivate and support individuals and teams to help them achieve personal and professional goals.
Eventually, it has become my profession.
I was once told that I have the ability to transform difficult situations into easy ones.
I have a friendly approach and I perceive that, in general, I'm liked by the people I interact with. Although, sometimes, being straightforward and disciplined may be the only way to help somebody to reconsider a different perception.
Coaching teams and individuals for more than 15 years gave me a priceless experience in career development, team performance, and personal growth. I want to put that experience to the service of the people who can benefit from it.
Reviews
3 reviews (1 verified) (5.0)
I highly recommend Eduard. With a very constructed approach, he was able to put order and sense from my chaos. In addition to being a great coach, Eduard is very flexible and always available.

Francois-Xavier
I had coaching with Eduard Lopez. This was a phenomenal learning experience. First of all, he is very holistic and explores your issues from a whole person perspective. He asked the right questions that led me to very insightful perspectives about my own life and areas I had been focusing on. Eduard has a very gentle and non-judgemental personality that makes speaking with him easy and fun. I came away with areas to work on that were very positive and made me feel empowered. Thank you, Eduard!!

Amanda Henry, Primary School Teacher, UK
Eduard is a focus-oriented person and his patience and structured way of working can recommend him for effective results.

Roxana Badea, Project Manager, Romania