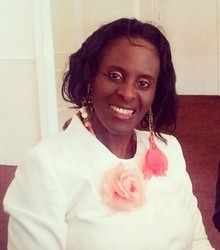 Elaine Davis

London, England
Life Coach, Career Coach, Christian Coach
MA, Cert ED (PGCE), NLP Master Practitioner, Life Coach,
I coach & challenge clients to grow in their career, business or relationships. I help clients find a healthy balance between work, life & relationships.
About Me
Elaine Davis began her career studying fashion textiles design at Chelsea College of Art & Design in London. A qualified fashion textiles designer, NLP master practitioner, executive life coach & also holds a master's degree in industrial design studies from Central St Martins College of Art & Design. Upon graduating Elaine set up her business as a freelance designer specialising in design and printed textile. She also expanded her skillset in design and decorating for interiors. This invaluable experiences accredited her to over twenty eight years' in educating and training others to develop their gifts and talents. She holds a certificate in education (PGCE) qualification and has been teaching and facilitating various group sizes.
A former faculty director in various colleges, she has extensive experience helping others in business development, managing people project management and coaching people & transforming lives. Elaine also studied theology at the History Makers Bible School & now assist others through their personal change process and God given transformation. She also uses her skills to focus on the limited beliefs that may stop you from moving forward. She believes in maximising individual potential through challenging mind-sets, and identifying what is important to achieve the positive relationships and outcomes. She begins by learning what inspires individuals and what they want to achieve in all areas of life, business and relationships. Elaine has combined her skills and experiences to create the School of Design & Style Coaching, incorporating creativity & innovation with life coaching.
Reviews
Elaine doesn't have any reviews yet.