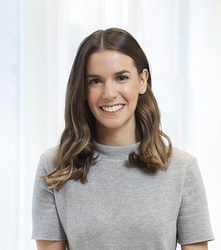 Eliana Goldstein

New York, New York
Relationship Coach, Career Coach
Certified Professional Coach
I coach men and women who feel hopeless about their current dating patterns or career trajectory. We'll remove career and relationship blocks and replace them with with empowering beliefs & confidence
About Me
Relationship Coaching:
Are you feeling completely hopeless when it comes to your dating life? Are you attempting to meet potential partners only to find that your dates go nowhere, never hearing from them again, leaving you doubting yourself and baffled as to what you may have "done wrong"? Perhaps you see the dating world as the wild west and don't even know where to start between all the dating apps and dating games. Maybe you're in a new relationship, terrified of it ending like the others so you're doing everything in your power to not "mess it up", leaving you feeling insecure and walking on egg shells? Whatever your relationship dilemma may be, together we'll go deep to uncover your fears, patterns and the dating beliefs holding you back. We'll move you into a space of empowered dating that exudes authenticity, intention and pure excitement for your new love life.
Career Coaching:
Do you feel completely stuck when it comes to your career trajectory? Are you in the job you thought you were meant to pursue, but still feel like something's missing, giving you knots in your stomach every Sunday before starting a new week? Do you want to leave but have absolutely no idea what you want to do or where to start? Or perhaps you have an idea of what your true passion is but just don't know how to make the transition. Regardless of where you are in your career journey, I'll work with you to uncover and align your passions with the right career, one that leaves you saying, "Thank God It's Monday!"
About me:
I'm a professional coach in NYC working with men and women in their 20s and 30s. As someone whose always been deeply interested in people and equipped with the belief that we should all have the opportunity to create a life that we desire, I became a certified coach. Armed with the tools I learned as a coach and successfully navigating the ups and downs of my own love life and career, I want to help YOU elevate your love life and design a career you love!
Reviews
3 reviews (1 verified) (5.0)
Stephanie Freiman
Eliana was instrumental in helping me get on track with my career. I needed guidance on narrowing down my career interests and potential employers, as well as in approaching employers effectively and successfully. I am so grateful to Eliana for her assistance during this stressful process and highly recommend Elianas services to anyone whose going through a career transition or just needs to chat things through! Thanks Eliana!

Danit H
As someone who has used a few coaches in the past with little results, I can't fully express how impressed I was with the skill Eliana used to help me wade through my own false "stories", which have been holding me back in both my personal relationships and professional career. It's as if she unlocked this power inside of me and helped change the narrative that has been playing over and over again in my head. Through her authentic nature and inquistive approach, I was able to clearly see how my old automatic responses and actions to certain events (e.g. problems in a relationship or lack of passion at work) led to the same results and lack of progress. By showing me these patterns and asking different questions, I was able to visualize a new path, one that I could implement right away. I'm excited to continue to work with her!

Bennett B.