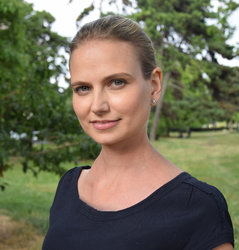 Elizabeth Pouret

Paris, Ile-de-France
Business Coach, Performance Coach, Leadership Coach
BA, PRINCE2, ITIL, TEFL
I coach individuals who have a passion to strive for continual improvement either in their business or career.
About Me
Hello! I'm an enthusiastic and experienced business professional who has successfully changed careers and industries - moving from Australia to Paris, France to pursue my passions.
Having experienced the pressures of Corporate life and wanting to change paths (numerous times), I can empathise with those who are also striving for that 'something' that will fulfil them - professionally and personally.
For over 10 years, I have worked in various industries like Oil and Gas, Luxury and Finance, and know all too well the pressures and joys of working and rising the corporate ladder with the added joy of parenthood.
My degree and work experience has prepared me to plan, budget and execute complex projects and ensure stakeholders are onboard with ideas and relationships are maintained with clear communications - this means I became a gun at giving presentations, pitching ideas and gaining consensus amongst diverse teams and individuals.
I have been trained in advanced negotiations, effective presentations, training & development and have completed a Bachelors degree in Corporate Information Management. I also hold certifications in project management, IT and teaching english as a foreign language.
I coach in English but can speak French and Greek. Based in Paris, France I am also happy to take on English speaking clients worldwide via Skype.
I look forward to connecting with you soon!
Reviews
2 reviews (5.0)
I needed someone to bounce ideas off and decide what was the best course of action for my business during a time of uncertainty in the market. Elizabeth had enough business knowledge to guide me through the process I needed to formulate a plan and ensure I was comfortable in delivering it. Her can-do attitude really shines though and I always looked forward to our weekly sessions.

Jean-Michel, CEO, Paris, France
Elizabeth is friendly and approachable. I found it easy to open up and discuss the barriers which where holding me back from taking that next step in my career. She gave me exercises which helped to realise what my potential was and how I may over come my fears and hesitations. Thanks so much for giving me the confidence to create my ideal life in Paris

Nasha, Sales Representative, Paris, France