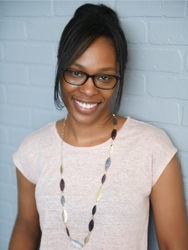 Elizabeth Smith

Las Vegas, Nevada
Relationship Coach, Life Coach
Certified Professional Life Coach
Singles in their 40s & 50s searching and wanting to maintain a long lasting relationship. Help clients build confidence and identify relationship needs and wants.
Details

Las Vegas, Nevada 89118
8883818125
Send Message
Gender: Female
About Me
I help people who are stuck, find the power to move forward and establish strong lasting relationships. They see a future filled with possibilities as they embrace the personal power of choice. Help clients find the relationship they want and focus on methods to maintain successful relationships.
Wish you could find your partner, but whenever you find a good one, it does not work out. I can help you find that person and keep that good one.
Reviews
5 reviews (2 verified) (5.0)
Elizabeth is fantastic and I highly recommend her. She is knowledgeable, experienced and helpful. The questions she asks me are ones I have never thought very hard about before. They will help me very much as I work through the things we are focusing on

Paula
Elizabeth was worth every penny. She helped me make sense of what I wanted for my relationships and my business. I am so glad I chose her.

Michelle Hi
The three months I spent working with Elizabeth on a weekly basis was both a positive and rewarding experience. I was going through some hard times after getting divorced after 21 years. The year prior to working with Elizabeth I saw a lot more downs than ups. She was able to help me refocus both my personal life, dating, and my professional life by helping me create a solid plan to return to school to get my Master's degree. What I like most about working with her is her straightforward honest approach that enabled me take a deep breathe, suck it up, and start over again, which can be tough to deal with at times. Truth be told, her straightforwardness can also be tough to handle at times because no one was ever willing to speak to me in ways that she had before. She open my eyes and ears to a lot of things. But looking back the benefits definitely outweigh the negatives. I appreciate her dedication and her ability to help me find the positive in life.

Anthony Marconi
My experience with Elizabeth was amazing!! 10/10 would recommend her coaching expertise to anyone in need.

Samantha
As an attorney and a mom, I was looking for a way to find balance between career and family. Elizabeth's coaching sessions helped me to focus on getting to where I wanted to be. She motivated me to set goals, and succeed as an entrepreneur. I appreciate her dedication, knowledge, and support in helping me achieve my career and family relationship goals. Thank you, Elizabeth!

Andrea H.