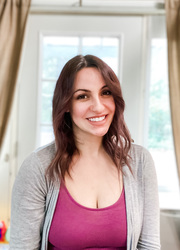 Liz Weissman

Los Gatos, California
Family Coach, Life Coach, Relationship Coach
M.Ed, Certified Life Coach, Education Specialist, 8 Yrs ABA
I help stressed out parents go from chaos and overwhelm to calm and confident so they can create a peaceful family dynamic and raise balanced children.
About Me
Your family does not come with an instruction manual. Despite the abundance of parenting resources available, none of them are tailored to your exact family, your dynamics, your environment. What do you do when you feel stuck repeating frustrating behavioral cycles, worrying about every parenting choice, and feeling overwhelmed because what you're doing doesn't seem to be working for you, your partner or your children? This is when you seek the help of a professional. You and your family deserve peace and harmony; you deserve the transformation that results from shifting to more positive, proactive parenting; and you deserve to become a connected family.
As a mother and professional with an MA in Education and an extensive behavioral background, my focus is on helping conscious parents create the family life they desire through individualized action plans, evidence-based strategies, ongoing support, and accountability.
Asking for help is not defeat - it's a sign that you put your family first; that you will take necessary action to cultivate and protect the family environment you know you all can have. If you are committed to your family in this way, let's get in touch - I am equally committed to your success and can't wait to watch your family thrive!
Reviews
Liz doesn't have any reviews yet.