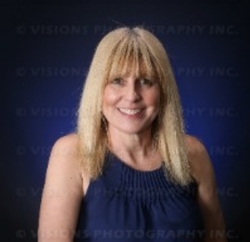 Ellen Sveinsson

Bolingbrook, Illinois
Leadership Coach, Business Coach, Life Coach
Graduate Certificate in Executive and Professional Coaching
My ideal client is anyone who is motivated but feels "stuck". If you are looking for an ear to listen to your ideas and ambitions contact me and we'll navigate the road to success together!
About Me
Over 20 years of experience in the corporate world has taught me that success is defined by the person, not the business. What success looks and feels like to each person is deeply personal and unique. How do you define success? Exploring what is important to you is a key factor in creating your own success story. Let's work together to create a clear vision for the future -- the first step in manifesting what you truly desire out of life.
If you feel stuck or stalled in any way, we'll build on what's going well for you today and identify any underlying assumptions that may be preventing you from moving forward in your career or in life. I'm passionate about partnering with my clients in designing next steps that take them in the direction of their imagined future. Any steps along the way, big or small, are significant and lead to greater sense of satisfaction, purpose, and peace in life and at work.
Coaching is truly my passion. I received my Graduate Certificate in Executive and Professional Coaching from the University of Texas, Dallas where the training consisted of classes in Neuroscience, Positive Psychology, Ethics, Assessments, and Appreciative Inquiry. My approach with clients is driven by my natural curiosity and genuine interest in people. Supportive, encouraging, and present is some of the feedback that I've received from recent clients describing my coaching style.
I'm a member of the International Coach Federation and abide by the standards and ethics set forth by the ICF, the gold standard in coaching.
Reviews
Ellen doesn't have any reviews yet.