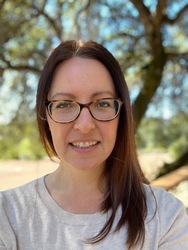 Eloise Russo

Washington, District of Columbia
Executive Coach, Career Coach, Life Coach
Trained in Conflict Management, Negotiation, and Mediation through the Harvard Program on Negotiation; Certified Mindful Yoga Teacher
Taking on a significant goal, a new leadership role, or exploring a career transition? I work with individuals taking on new challenges and opportunities, or making key changes in their life and work.
About Me
Hi, I'm Eloise!
I'm a Positive Psychology Coach offering executive, career, and life coaching. If you are making changes in your life or work, or are pursuing a significant goal, I think you'll find that I have the experience and expertise to help you get where you want to go – even if you're not sure where that is yet.
Common client goals include, I want to:
-gain clarity on my next steps
-build my leadership capacity
-effectively delegate and manage my time
-have better balance and boundaries with my work
-transition to new work or explore a career break
-move out of burnout
Prior to becoming a coach, I ran a successful nonprofit for a decade, and as Executive Director more than tripled revenue and built out programs receiving national acclaim. I've also run supplemental educational services, and worked in the environmental sustainability field.
I have an MBA from Boston University and a BA in Peace & Justice Studies from Tufts University. I'm trained in Negotiation and Mediation through the Harvard Program on Negotiation; and am a certified mindful yoga and meditation teacher.
My coaching draws upon my business and nonprofit experience, my education, and my expertise in Positive Psychology, a research-based branch of psychology that studies the art of thriving, resiliency, and the causes of happiness and success.
FAQ: What is your coaching philosophy?
You already have the answers and capacity within you, and my role as a coach is to support you in removing any obstacles in the way of you accessing your own internal wisdom. Key ways I do this are by providing a supportive container for deep inquiry and clarity, sharing resources and tools, and providing accountability to help you take action and achieve your goals.
I've researched many different coaching processes and have landed on a practice that employs proven research based methods. Key methods include: appreciative inquiry, solutions orientation, goal mapping, and a wholebeing focus.
Reviews
3 reviews (5.0)
I really enjoyed talking with Eloise. Even through zoom I could feel her kindness and her support. She asked many questions that really helped me get to some action based responses to my issues, and she followed up exactly when she said that she would. In the very short time we spent together I came away with a lot and am so grateful for that!

Jessica Burton
Eloise and I were partners in a coaching group, and wow was I fortunate! Eloise has a soothing, empathetic presence. During our sessions she was focused, asked clarifying questions, and mirrored back my words which was really helpful. She pointed out my strengths and acknowledged my challenges. I often need space to talk out my thoughts, and she provided a safe space to do so. She never made me feel rushed or that my thoughts weren't valid. I highly recommend connecting with Eloise if you're looking for an understanding, kind, professional coach.

Nicole Bensen
I worked with Eloise for brief professional development coaching. She used excellent powerful questions to guide me to my own answers, was extremely positive and solution oriented, and I walked away with a clear and specific plan of action of my own making. I would recommend her to all people looking to receive great executive coaching. Mark

Mark Wilson