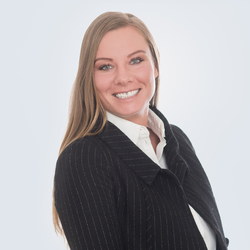 Elvira Kraemer

Basel-City, Canton of Basel-City
Life Coach, Performance Coach
Sociologist | NLP-Master IANLP | emTrace®-Coach
I coach Global Nomads who are contemplating a big decision or feel stressed with their current situation. I help them dissolve difficult emotions, so they can take the right action with ease.
About Me
I coach Global Nomads who are in a pivotal moment in life and cannot seem to find their direction.
Do you feel stressed, unhappy or overwhelmed? Are you procrastinating instead of deciding?
It does not have to be that way. You can have a fulfilled life without feeling conflicted. The reason why you feel unsatisfied or stuck and your little voice in your head is clouding your judgement is because no one taught you HOW TO THINK, but what to think. We live in a fast-paced environment, where we are busy meeting deadlines and pleasing others instead of taking care of ourselves first. In the long run this can wreck havoc on ourselves (hint: In case of an emergency always fit your own oxygen mask on first).
This is where my coaching comes in. Taking care of yourself means getting to know yourself first. I coach on a emotional and identity level, so you can find out your needs, fears, values and beliefs. After you know where you stand, it is all about freeing yourself from thoughts, beliefs and emotions that do not serve your goals. This process will equip you with the tools you need to become crystal clear on what you want in life, to become confident in choosing your path and knowing how to tap into the resources you need to take continuous action.

My clients tell me that they feel liberated and driven to take action. After working with me they have developed the skill to use their mind in their advantage.
I am a Global Nomad just like you who struggled to find a joyful life path. During this time, I was introduced to NLP (Neuro-Linguistic Programming) and decided to become a certified coach, so I could help others take control over their minds and therefore lives. I am a NLP coach (NLP-Master IANLP) - a bso (Swiss credential for coaching and supervision) recognized education - and an integrative Emotion Coach (emTrace® Coach).
I coach 1 on 1 in Basel, Switzerland and globally via video conference.
Take the plunge,
Eli
Reviews
6 reviews (1 verified) (5.0)
Elvira provided me with a wonderful client-coach experience. She is focused, dedicated and attentive with high active listening skills. I do expect her to display the same attributes as a coach. Thank you Eli

Jamal Nassar
We all struggle with some thoughts or things that we cant exactly tell where theyve originated from. We might have an idea or a hunch but this doesnt help solving an issue which is partially unknown. When we decide we want to bring piece to our minds we try this and that but it usually feels like everything is unclear. Elviras method gave me insight on what emotions cause in our bodies and how can I deal with uncomfortable situations. It feels like finding a long missing piece of the life puzzle. It is amazing how by just a few simple mind - body connections your whole world can change!

Vlad S - Loss Prevention Analyst at Nike
Eli is an awesome coach. Right from the start, she gave me the space to explore my thoughts and feelings, asking me critical questions, and helping me move towards my goals. The sessions are full of energy and enthusiasm. Love every bit of my realisations. Thank you

VD, Author and Coach
'I did coaching with Elvira in Dubai, UAE. It was very helpful, the process let me access strengths and resources within myself that I haven't used for a long time. Most importantly it shifted my perspective on the topic and I immediately took action to conquer what looked like Mount Everest to me and it felt good! Her methods are backed by deep knowledge, compassionate understanding and a great passion to make a positive difference in people's lives. In conclusion, whatever your Mount Everest might be; you want a coach like Elvira in your team.'

Yousef, Architect and Urban Designer, Dubai/UAE
'I met Elvira during a difficult personal and professional transition phase, which came along with some health issues as well. Elvira helped me a lot during that phase, starting with a proper analysis and giving me instruments and techniques at hand to face my personal challenges. I was surprised how Elvira was able to break down 'complicated issues'. This enabeld me to take important decisions, which I had been procrastinating on for months. I owe Elvira a lot and have the highest esteem for her professional abilities. She is an amazing coach and I recommend her highly.'

G.L., Swiss Attorney
'Eli helped me at a time when I felt very vulnerable professionally - in relation to public speaking in a professional context, which I always feel anxious about. I still feel anxious about it but Eli taught me little tricks to help me gain confidence. It was a very emotional session which I didn't expect but it did me a world of good. The next public speaking event I had to do went much better and it was such a relief to look back on it and not feel ashamed or embarassed. I would recommend Eli to whomever is dealing with a similar situation in their professional or personal life - it was a real confidence booster for me'

Mel, Environmental Resources Consultant, Switzerland