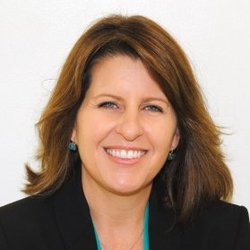 Emily Hooks

Austin, Texas
Life Coach, Performance Coach, Spirituality Coach
BS, MBA, Published Author
I coach individuals to release their attachment to the past so they become free to choose life fully on their own terms. We do not need to be defined by our experiences. We can learn to leverage them!
Details

Austin, Texas 78745
http://emilyjhooks.com/contact
Send Message
Visit Website
Hourly Rate: $125 to $200 US Dollars
Gender: Female
About Me
Emily is a coach, author, and speaker. She provides exclusive coaching services to men and women from around the world who are ready to move past blocks and reach the next level of happiness, intimacy in relationships, and contribution to their organizations or community.
We all have what best-selling author and coach, Gay Hendricks, calls "upper limits." When we reach our upper limit we find it difficult to continue to grow. These blocks are set by fundamental beliefs we have, often created during difficult times in life. That is where forgiveness comes into play. This type of forgiveness is about unraveling our perception of our experiences and redefining our relationship to them (and the people in our past).
The coaching is based on building the skills we need to become more empowered. These include understanding our story, empathy for others, non-judgment, emotional awareness, and forgiveness. Emily uses meditation, somatic awareness, practical & applied activities, writing exercises, and, of course, straight-talking coaching to help clients reach their goals. It is intensive coaching with powerful results.
Emily's book, The Power of Forgiveness: A Guide to Healing and Wholeness is a comprehensive guide to forgiveness as a healing practice. The author makes the crucial point that, for us to be the most empowered versions of ourselves in the world, we must prioritize our healing. And, forgiveness is the most important path toward healing that we can undertake.
Emily speaks on forgiveness, finding self-empowerment by embracing our past, and her personal journey at conferences, retreats, and spiritual centers throughout the US. She also facilitates workshops, provides group training in person and online and offers exclusive coaching services to individuals and teams.
Reviews
8 reviews (5.0)
Emily's methods are professional but most importantly genuine. She guided me through an exercise that brought me to an emotional place I've never been before. Although challenging, I felt surprisingly calm and optimistic afterward. I haven't been able to get to that place in months. I finally know what clarity feels like. Through Emily's guidance, I finally am in a positive headspace. Thank you for helping me, once a stranger, through a heartbreaking time. Your words and support have changed me and opened my eyes to all the positivity the world has to offer. You rock!

Megan S., Austin, TX
Emily has been a blessing in helping me acknowledge my true feelings and deeply rooted hindrances that have gotten in my way of my forgiveness process. With Emily's guidance I have been able to honor where I am at, gain self-compassion, own my own story, have empathy for others and work through unwanted feelings such as shame, anger and hurt to realize I am not a victim, and I have self-empowerment and I get to choose to forgive others, including myself and to be happy.

Anna L., Salt Lake City, UT
Emily has transformed the way I look at forgiveness—I mean, truly. When I began coaching with her, I believed that I knew everything I needed to know about forgiveness. I was wrong! I've been on a personal spiritual journey my entire life, and I know I've made a lot of process, but Emily—with her characteristic candor and compassion—helped me see where I was still spinning my wheels. She takes the concept of forgiveness out of the realm of abstract New Age principles and makes it an actionable process. She guided me to see that I don't need to be a victim of my past. She showed me that I was capable of walking into a newfound freedom that years of resentment, grudges, and regrets have kept me from experiencing. With her guidance, I am learning to embrace my wholeness and to see that I don't need to rewrite my past in order to live and love fully in the present.

Nirmala N., New York, NY
It's been really important to me to have a safe space and work with someone who is completely accepting and non-judgmental. Emily Hooks has provided all of that for me.

Tyffany H., Austin, TX
Thank you, Emily. You helped me in such a tremendous way. I cannot thank you enough. I had learned much of what you had mentioned going through my trials last year and had forgotten to do much of that which I had learned. You helped to awaken that sense in me and I am so grateful.

Tara J., Ocala, FL
Meeting Emily has opened my eyes to how forgiveness can impact a person. She is very down-to-earth, which made conversing with her not only easy but also enjoyable! I learned about how I can harness situations that brought me down and change them into lessons for the highest good. Impressions we have about certain scenarios are what our minds make up. The person I was at that stage in my life is different from the person I am now. Thus, viewing the situation from an objective standpoint allows us to understand it and fix whatever is holding us back.

Aparna V., Singapore
Thank you so much for being such a great influence. You have been a huge part of my personal development, it has been a journey learning not only to forgive those who once impacted my life in a negative way but I am also learning to forgive myself and my past mistakes. I'm learning to love myself and this is huge for me…. and even though I am still a work in progress today I can say that I am more grateful for my past experiences; I have learned to be more joyful and more compassionate and I know it will only get easier from here…

Ana R., San Diego, CA
As a person who has done a lot of self-reflection and therapy as well as being a therapist myself, I find Emily's work very meaningful. The idea of forgiveness for yourself and others has huge positive rewards and is often overlooked in our lives. Emily's approach is both engaging and compassionate and I look to her as my forgiveness guru!

Julie S., LSW Austin, Texas