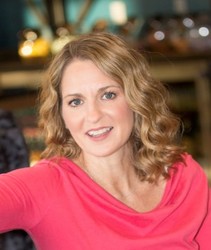 Emily James

Concord, Massachusetts
Health and Fitness Coach, Spirituality Coach
MPH, CEPC (Certified Eating Psychology Coach), CHHC (Certified Holistic Health Coach)
I coach motivated women to overcome emotional eating, binge eating, yo-yo dieting, and poor body image. I help clients improve their relationship with food and feel better in their bodies.
About Me
Hi! I help women who are struggling with stress with food and body. My expertise is weight loss, emotional eating, binge eating, overeating, yo-yo dieting, and body image.
As a holistic health coach, I support you in making sustainable lifestyle changes in all areas of your life because our struggles with food and body often stem from other areas of life. We look at not just what you eat, but how you eat, how you live, how you handle stress, your physical activity, and self-care. I help you find a way of eating, moving, and living that works for you and your body so that you can enjoy a relaxed, peaceful relationship with food and start to enjoy your body.
Together we will design and implement realistic and achievable changes to improve your relationship with food and body in a fun and stress-free way. I will partner with you and hold you accountable every step of the way.
My personal experience healing my food and body challenges inspired me to leave the corporate world to become a holistic health coach. I am passionate about showing women that it is possible to take control of your health, develop an empowered relationship with food, and learn to accept and enjoy your body.
I use nutritional psychology, body centered practices, mind-body science, integrative nutrition, positive psychology, practical coaching techniques, and a positive, compassionate approach to empower clients to make positive changes in their mind and body.
My approach is positive, empowering, compassionate, fun, individualized, and down-to-earth. Together we will focus on what works for you and your individual body in all areas of your life because you know it's not just about food. You will make feasible lifestyle changes without restricting, depriving, or an all or nothing attitude.
I incorporate my passion for movement and the outdoors through walking sessions with local clients
Reviews
Emily doesn't have any reviews yet.