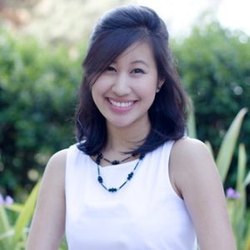 Emily Liou

Los Angeles, California
Career Coach, Money and Finance Coach, Relationship Coach
BS, PHR
I coach ambitious professionals to master their job hunt from identifying new career paths to negotiating salaries they are worth. I help hundreds go from feeling stuck to landing dream careers!
Details

Los Angeles, California 90005
Gender: Female
About Me
Do you find yourself at happy hours complaining about your work, your company, your boss, your co-workers? Perhaps you're in a "good" career but know that deep down inside, there has to be something more to life than this. Or maybe you've known for a while what you want to really do, but feel paralyzed by the fear of making a change. Maybe you're simply just stuck in a career rut.
This, my friend, is where I come in. As a former recruiter and HR professional, I help ambitious professionals discover and land their dream careers. I do this through a coaching process where I ultimately wear four hats in our synergetic relationship: coach, consultant, cheerleader, and challenger.
As your coach, I will help you find your inner wisdom and what you really, truly want. We'll uncover thoughts that drive your ultimate results and shift thoughts so you can see the true results you want.
As a consultant, I provide you with the strategies, techniques, and tools you need to make large strides in climbing up your own career ladder. Say buh-bye to guess work as I provide insider tips.
As a cheerleader, I am there to support you during all of the bumps in the road. The journey to greatness is not an easy one, but certainly worth it!
As a challenger, I will stretch you to recognize and reach for new possibilities.
The bottom line is you are capable of making amazing, life-changing transformations. You may hear a little voice inside of your head telling you it's not possible or you're not good enough. I'm here to help you kick that voice to the curb and create an opportunity to see what you are really capable of!
Over the past six years, I have helped hundreds of clients achieve their dream jobs, negotiate their dream salaries, build meaningful and long-lasting connections, and most importantly, craft a purposeful life where every day feels like Friday.
Visit my website and schedule a free 30-minute consultation today to identify if I'm the right career coach for you!
Reviews
9 reviews (5.0)
Emily is very insightful and was happy to answer any question I had. She went above and beyond with my cover letter, resume, and LinkedIn profile. I was very impressed to see her ability to translate my skills from a previous resume into a more professional tone targeted to jobs I'm seeking. She created a very detailed cover letter for me which makes me stand out and hopefully will help to land a great job. Emily is eager to help and amazing to work with!

Meg L., 25, Media Manager, Las Vegas, NV
Working with Emily was a great experience and I can't wait to schedule my next session with her for interview preparation. She has a great attitude and she made me feel both confident and comfortable with my job search strategy. Her helpful tips from her extensive background in recruiting have already produced results in my job search and I'm truly thankful for her time and dedication!

Rebecca L., 34, Sales & Marketing, New York, NY
As someone in her late 50's restarting the job search, Emily made me feel comfortable right away, and for that I am thankful. She taught me so much about the job search/application/research/recruiting process. She opened my eyes to LinkedIn and how I could use it to my benefit. She gave me wonderful suggestions in addition to the scope of work I hired her for. Best of all, she did a wonderful job writing my resume, cover letter and LinkedIn profile. I would highly recommend her!

Heidi L., 57, Design, Los Angeles, CA
Emily made me feel comfortable right off the bat. She answered all my questions with ease and returned all my emails promptly. She was able to help me create clear effective messaging and I'm so pleased to announce today I accepted a job with my dream company!!! On top of that, I got a $15K salary increase and negotiated an additional week of vacation. AMAZING!

Stephanie S., 26, Visual Photo Designer, New York, NY
Emily is awesome! She was a huge help in my entire job search as I have been in the same company for 10 years. She brought insight into how recruiters & HR reps commonly filter job applications. She went above and beyond my expectations (which were high). Emily provided prompt and professional service throughout our entire working relationship. She challenged me but also motivated me and provided advice where she found I would need it most. At the end, we came up with a very strong game plan and I'm so thrilled to take all of the various techniques into play to land my dream job. Totally a 5-star experience.

Thomas, 32, Digital Marketing, Portland, OR
My coach was amazing from start to end! Emily took the time to get to know my background and experience. She brought out the best in me and was able to translate my projects and results better than I ever could. I felt even more proud of my own work after working with Emily. I am confident I would be able to attract recruiters with my new polished elevator pitch, marketing tools (resume and LinkedIn) and interviewing/negotiating skills.

Linnette F., 28, Human Resources, San Francisco, CA
Emily was very attentive and personable, while also being prompt and having great availability. She was very aware of how things are run by big corporations and after this feel much better about a cross country job change I am planning. Highly recommend. I not only successfully relocated, but found a company offering more than what I was making while moving to a lower cost of living region! I love my new job, thank you Emily, for all of your guidance and wisdom!!

Seth, 29, Business Analyst, Miami, FL
Emily immediately put me at ease, which was fantastic considering how anxious I was about a massive resume overhaul. I went to her for help on moving from self employment to a full time role. I was on a tight timeline and Emily was beyond accommodating with my schedule, plus she gave me several interview tips and guidance on many aspects of the hiring process. Don't think twice - work with Emily!!!

Marianne L., 39, Communications Project Manager, New York, NY
What more could I say, but that Emily was absolutely fantastic! She was professional, passionate, patient, and incredibly knowledgeable of who, what, and how I should go about looking for my dream career. With her help, I was able to build a new set of skills, have a great looking resume/LinkedIn profile, the confidence, and the motivation that I would need on my journey as I transition from a print designer into a UX Designer. I can't praise her enough for all of her help, but thank you again!!

Heather O., 33, Graphic Design to UXD, Chicago, IL
The Smart Way To Find A Coach

1 Describe Your Goals

2 Get Matched

3 Free Consultations
Find My Ideal Coach Now