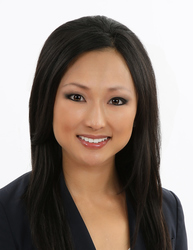 Emily Sheu

Marlton, New Jersey
Leadership Coach, Business Coach, Life Coach
BA, MS, Certified Professional Coach
I work with high-achieving corporate professionals and business owners who are seeking clarity on how to take their work to the next level, while leading more fulfilling and balanced lives.
About Me
Many high achieving individuals have a strong drive for success in their careers. This leads to commonalities that frequently emerge: a mindset of high performance and growth, potential time sacrifices made in one's personal life or certain aspects of work, and subsequently a lack of mental energy or physical resources to balance your professional and personal priorities.
I work with clients to address these challenges by helping them:
(1) Achieve specific, targeted professional or personal objectives, and
(2) Develop a comprehensive plan to define and reach "success" in the most important areas of their lives
This may include balancing work growth with personal endeavors; gaining more clarity on your values, purpose, and "why"; taking work to the next level; discovering how to align your wealth with meaning; and figuring out your "what's next."
We begin with intensive up front discovery sessions by doing a deep dive into all dimensions of your life and peel back the layers of what you are genuinely looking to achieve. We then work together to so that you are able to self-perpetuate tangible, lasting change.
In my former life, I spent 13 years in finance. As a financial advisor, I worked with executives of Fortune 500 companies by uniquely aligning their financial plans with a thorough understanding of their life goals. I was recognized as a top advisor amongst my length of service in NYC. I transitioned to VP Financial Advisor Development Program at Merrill, where I managed and coached 50 new advisors to grow their practices, becoming one of the highest ranked offices across the firm in both performance and employee satisfaction. I look forward to now coaching you to find the optimal way to achieve your goals and live your life as fully as possible.
EDUCATION: Masters candidate at the University of Pennsylvania in Organizational Dynamics, concentrating in Coaching & Leadership
ASSOCIATIONS: Retirement Coaches Association, International Coach Federation
Reviews
Emily is a very attentive coach with fantastic listening skills. During our session, she really took the time to come to an unbiased understanding of how I was feeling and strategically connected the dots between my feelings, actions, goals, and roadblocks. Emily also has an arsenal of great exercises that helped open my mind to better self-awareness. I felt comfortable opening up to Emily, which I had not felt with other coaches. I would recommend especially going through her thorough introductory sessions, as they are a bit longer and take a deeper dive to really help drive immediate action.

Kevin (ad-tech leader, author, publishing consultant, publisher)