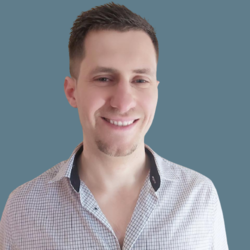 Emmanuel Gallant

Montreal, Quebec
Career Coach, Entrepreneurship Coach, Performance Coach
Elite Coaching University
Are you struggling to find a remote job and/or feeling overwhelmed by your job search process? I help individuals find clarity in their work-life and structure a clear plan to reach their goals.
About Me
• Are you feeling overwhelmed by your job search?
• Do you want to find a remote job, but you are unsure which one is made for you?
• Do you want to create an irresistible CV, cover letter, and LinkedIn profile that is relevant to the reality of the remote job market, and/or excel in your job interview?
Contact me. I will help you build...
1) Clarity regarding how you can best use your talents, skills and passion in a job that will fulfill you.
2) A robust and competitive resume, cover letter and LinkedIn profile adapted to the reality of the remote work market to land your desired job.
3) A strong networking strategy to help you tap efficiently into the hidden market and land an interview in your desired role.
4) ..and I will also give you the right tools so you can be productive working from home and create an efficient work-life balance.
My name is Emmanuel. I am a certified coach with over 5 years of experience in the Career Coaching industry and as many years of experience working 100% remotely. To date, I have helped dozens of individuals land their desired job and maximize their productivity. My mission as a coach is to ensure that you get the right remote job and create the balanced and fulfilled life you desire.
Reviews
Emmanuel doesn't have any reviews yet.