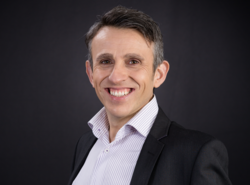 Emmanuel Kerr

Charlotte, North Carolina
Leadership Coach, Business Coach, Life Coach
I am a Success Coach who works with individuals and businesses who want to achieve quantum leaps in their results. I help my clients to remove the blocks that prevent them from achieving success.
About Me
I coach individuals and businesses who want to do more, have more, and create more than ever before. My passion is to awaken my clients to infinite opportunities and to encourage them to go after their big goals.
What makes my coaching system so effective:
Everyone wants to achieve success, but many don't know where to begin. The truth is that our results are a reflection of our thoughts, beliefs and our current level of awareness. Our mind is the most powerful asset that we have that many us don't truly understand.
The mind is the main hub where all of our thoughts and beliefs are stored and these thoughts and beliefs create our results. The mind is made up of two parts, the conscious and subconscious mind. The conscious mind is our logical mind, this is where our thoughts are controlled by our 5 senses. Cognitive neuroscientists have revealed that only 5% of our daily activities (decisions, emotions, actions, behaviour) are conscious whereas the remaining 95% is subconscious. The subconscious mind is our emotional mind, this is where all our beliefs are formed and stored. Between the ages of 0-7, the conscious mind was not formed yet, so the subconscious mind was fully active. During those years, the subconscious was like a computer, downloading habitual programs for future reference based on what it experiences in the surrounding environment. Every day your paradigms are running the show and unless you work to reprogram them with the right material and guidance, you will never achieve your big goals or the success you desire.
I coach my clients using a one-of-a-kind proven system that is based on over 75 years of intensive research into the science of the mind. I always go above and beyond for each and every client, spending quality time teaching them the skills and knowledge to continue to achieve success long after the coaching has finished.
Reviews
4 reviews (5.0)
My life has been changing a lot since I made the decision to be coached by Emmanuel. My work has improved and money has increased, my health has increased, even my relationships are getting stronger and better!! I got into the Thinking Into Results program because of the strong connection I felt with Emmanuel. He has been a blessing for me and my family. So please let me encourage you all if you have a question if there´s something you would like to know if you are not sure about getting into one of the programs or even if you feel a little bit scared. Please contact him!! He is a great human being who is really passionate about helping others!! So, for you out there who haven´t been able to make a connection with the right coach yet, who might be really scared of making a decision, who really wants to change and transform but doesn´t know how. Please contact him, if only for a moment you will feel the light. I promise you that. Have a great day and thank you very much for reading!

Alfredo Cota
Working with Emmanuel has been the best decision I have ever made. I have worked with many coaches and he is by far the best coach in the world. The moment I started even just talking with Emmanuel, he helped to trigger a shift within me and I landed a $100,000 contract for my roofing business which was the biggest contract we had ever had by far. I am so grateful that I took action and started working with Emmanuel because I was looking for more than just a coach, I was searching for someone who genuinely cared about me and who wanted the best for me and my family. Emmanuel is like a brother to me and I know that I can call him anytime and he will be there. Throughout the coaching, he went above and beyond and always gave me extra time whenever I needed it, no matter what time of day it was. Even now that the coaching has finished, he is still there for me and I know that if I ever need any advice or help with my business, he will be on the other end of the phone, no questions asked. The skills I have gained since working with Emmanuel has helped me to expand my business past the 7 figure amount. This has allowed me to be able to give back to my community by donating more of my time and money to those in need, which is what I love. Thank you Emmanuel!

Oscar Sandoval
54 weeks ago I went to a seminar that Emmanuel was running. At that seminar, I first articulated my C goal to run an online education website for health practitioners. I started Thinking into Results with Emmanuel and part way thru that I watched a video with Bob suggesting going to a conference. It turned out to be Matrix in Toronto in July 2018. I just leapt in and said I'd go. I alternated between excitement and fear ... what have I done?!?!! and then more excitement. Emmanuel's seminar and his coaching have changed my life forever. My business is up and running smoothly now and I am crazy busy this year working part-time in my own physio clinic and finishing my PhD. I have learned to be more patient and I am bringing so many things together that I would have never done before working with Emmanuel. A C-type goal is something I didn't know how to accomplish and it still remains scary and exciting all at the same time... so I know I'm on the right path. I am so happy and grateful to have this amazing opportunity. Thank you from the bottom of my heart Emmanuel.

Marg Perrott
I started working with Emmanuel 12 months ago and my life has changed like night and day. I first started employed Emmanuel for life coaching as I really wanted to improve my overall results. Before we started working together, I thought already had big goals and that I was fairly successful but Emmanuel helped me to really dig deep and to go after bigger and better things. I realised that my previous goals were just very small dreams that really weren't getting me anywhere. Emmanuel identified them as 'A type goals- goals that I had already achieved before that no growth attached to them.' I never would have realised these goals without Emmanuel's help, they would have remained buried within me, never to see the light of day. Within a month of working with Emmanuel, I was able to identify 2 really big C-type goals (goals that I had no idea how I was going to achieve) that ignited a sense of passion and excitement within me that I never knew even existed. I was able to turn my annual income into my monthly income by 3 months and I had created a better work life/balance. I am now working smarter not harder and I earn more now than ever before, even though I am working fewer hours. I also have improved my health and wellbeing to the point that I was able to overcome an illness that I have had all my life. This was the best change of all. I also have my own Real Estate company. Even though we were a profitable and well-run business, I knew that in order to expand the business we needed to do something that we had never done before. I was looking for something BIG and BOLD. After the amazing results, that I had experience working with Emmanuel, I decided to employ him to work with my entire staff to help us to take the business to a whole new level. We had employed many other business coaches in the past with little to no improvements. What Emmanuel offers is the very best, it is unlike any other coaching system on the market. Again, within as little as 2 months, we had quadrupled our profits, our staff morale and productivity was the best it had ever been and we were going after goals that others would have thought was crazy. Due to the huge increase in sales and staff, we have now expanded and have opened another office. This material, combined with Emmanuel's professional knowledge and experience, is second to none. You will honestly not find better. The best part about what Emmanuel offers is that it is not a crutch system that falls down after the coaching has finished. Emmanuel teaches you skills that you can take with you and use for the rest of your life. Plus, he If you are really want to change your results and you are want something that actually works, then contact Emmanuel today. It will be the best decision you ever made. Thank you so much, Emmanuel, for everything. You have changed my life in the most positive way and for that, I am eternally grateful.

Brian Cooper
The Smart Way To Find A Coach

1 Describe Your Goals

2 Get Matched

3 Free Consultations
Find My Ideal Coach Now